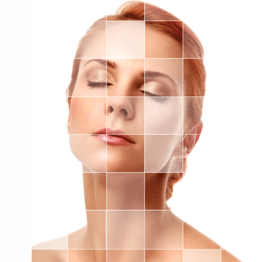 A Fresh Perspective
Wake up your skin, body and mind with fresh Rejuvenating treatments.
There's nothing better than a day at the spa to make you feel relaxed and keep you looking your best. In addition to manicures, pedicures, massages and facials, spas today are offering a variety of services that encompass alternative and complementary medicine, beauty and anti-aging, healthy eating, nutrition and weight loss, and a focus on overall health and wellness.
New technology is making many spa treatments more accessible, less invasive and less costly, with shorter downtimes and faster recovery periods when it comes to services like facelifts and tummy tucks.
"There are numerous procedures available today to improve both your appearance and your health, including both medical and cosmetic treatments," says Dr. David H. Finkelstein of Alta Dermatology & Skin Care Center. "Popular services include laser hair removal, use of lasers to remove brown and red spots, and sublative E2 radiofrequency (RF) devices to help reduce fine lines and signs of aging, in addition to chemical peels, fillers, Botox and Dysport to reduce wrinkles and improve the look of the face."
Finkelstein encourages patients to focus on the health of skin first before considering cosmetic issues. "It's important to protect your skin on a daily basis by applying a daily moisturizer with an SPF of at least 25 in the morning," he says. "You can also use a bronzer or self-tanner to achieve your desired skin color and tone, which is much healthier than using a tanning bed or getting sunburnt. Basic treatments like glycolic peels and fillers can also address fine lines and wrinkles and improve volume in the face."
When it comes to new technology, Finkelstein says, "Sublative RF devices can promote production of new collagen and healthy skin cells to reduce mild to moderate wrinkles and superficial skin discolorations, leaving the texture of the skin smoother and more elastic. The techniques used today are not as severe as they once were, and newer machines allow us to perform procedures in less time, with less cost."
"Clients today are looking for non-invasive treatments with no downtime, minimal discomfort and a shorter treatment time," says Jaclyn Lausi, a clinical aesthetician at Anu Medical Spa. "Our most popular skin care services include Ultherapy, which lifts and tightens skin on the neck, chin, brow and chest areas; Juvederm Voluma, a filler that lifts and adds volume to the cheek area; Botox, to address fine lines and wrinkles; and Dermapen skin needling, which promotes skin tightening, lifting and rejuvenating. These non-invasive clinical skin and body treatments help clients look and feel their best, without having to go under the knife."
"Microneedling has become extremely popular as a skin rejuvenation technique," says Donna Goudge, lead aesthetician at the Cosmetic Surgery Center of Cherry Hill, a plastic surgery center run by Dr. Lyle M. Back. "Clients want to look good and feel good, while seeing visible results with little downtime. Microneedling is a non-invasive procedure that addresses fine lines and wrinkles, aerates the skin and rebuilds new tissue and collagen with long-term effects that are often better than chemical peels and microdermabrasion. Results can be seen after just one treatment, with the full effects becoming noticeable after three or four months following treatment. Many patients also notice a 'glow' to their skin, in addition to fewer lines and smoother skin."
When it comes to addressing excess weight and non-surgical options for dealing with unwanted bumps and bulges of stubborn fat, spa services like TruScuplting and CoolSculpting are also gaining in popularity.
"CoolSculpting targets unwanted fat cells in the selected area to induce a noticeable, natural-looking reduction in fat bulges, without the use of needles, surgery or downtime," says Barbara Pakela, a licensed aesthetician and CoolScupting team leader at Ageless Skin & Laser Center, run by Dr. Danielle Brenza. "Similar to liposuction, the procedure eliminates fat cells, which never come back in the treated area. The treatment helps with the little problem areas like the belly, abdomen and the dreaded love handles. Oftentimes, patients can return to work after the session is over, and results can be seen as quickly as three weeks after treatment, with the most dramatic results appearing after one to three months."
Whether you're looking to lose weight, address fine lines and wrinkles, or simply relax and treat your body to some well-deserved downtime, the plethora of services offered at spas today can keep you looking youthful and healthy and keep you feeling at the top of your game at any age.
Resources
Ageless Skin & Laser Center
660 Woodbury-Glassboro Road
Sewell
(856) 218-4848
AgelessSkinCenter.com
Alta Dermatology & Skin Care Center
701 Cooper Road
Voorhees
(856) 344-2849
AltaSkinCenter.com
Anu Medical Spa
200B Route 73
Voorhees
(856) 809-0909
AnuMedicalSpa.com
Cosmetic Surgery Center of Cherry Hill
1942 Route 70 E.
Cherry Hill
(856) 751-7550
ILoveLyleBack.com
Published (and copyrighted) in the Art of Living Well pull-out section of Suburban Family Magazine, Volume 6, Issue 1 (March, 2015).
For more info on Suburban Family Magazine, click here.
For information about advertising in Suburban Family Magazine, click here.
To find out where to pick up your copy of Suburban Family Magazine, click here.