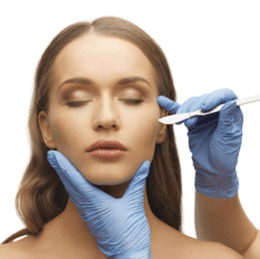 Turning Back the Clock
Plastic surgery procedures are on the rise as more Americans work to preserve their youthful appearance.
When it comes to looking good and feeling fit, plastic surgery remains a top choice among women today. According to statistics released by the American Society of Plastic Surgeons (ASPS), 14.6 million cosmetic surgery procedures, including both minimally invasive and surgical, were performed in the United States in 2012, up 5 percent from the previous year. In addition, 5.6 million reconstructive plastic surgery procedures were performed last year, up slightly from 2011.
"For the third consecutive year, the overall growth in cosmetic surgery continues to be driven by a significant rise in minimally invasive procedures, while surgical procedures remain relatively stable," says Dr. Gregory Evans, ASPS president. "We are aware, however, that patients who begin with less invasive treatments with a plastic surgeon may opt for more invasive surgical procedures, once required."
According to the ASPS, the top five surgical procedures are breast augmentation, nose reshaping, eyelid surgery, liposuction and facelifts. The top five minimally invasive procedures include botulinum toxin type A (Botox), soft tissue fillers, chemical peels, laser hair removal and mircodermabrasion. Facial rejuvenation procedures, both surgical and minimally invasive, experienced the most growth in 2012, with increases in facelifts and eyelid surgeries, Botox injections, soft tissue fillers, laser skin resurfacing and mircodermabrasion.
The confidence impact
"When it comes to plastic surgery, people want their body to look and feel like they do," says Dr. Frederick Coville of Cornerstone Plastic Surgery & Aesthetic Medicine in Linwood. "Surgical treatments for the body are popular with both women and men. They are perfect for people who feel that, perhaps, they are a little flabbier than they used to be, or maybe have lost some weight and things are just a bit saggier than they would prefer. Many people simply feel that, no matter how much dieting or exercise they do, they just can't seem to lose those last few pounds and inches and would like to appear a little more streamlined."
For all of the reasons above, people continue to turn to plastic surgery to improve their self-confidence and achieve the body image they desire.
In addition, more consumers are educated about plastic surgery today, with 53 percent of patients asking for a procedure by area of concern and 28 percent asking for it by name, according to the American Academy of Facial Plastic and Reconstructive Surgery (AAFPRS). When considering surgery, most patients were primarily concerned with the results (40 percent), followed by cost (33 percent) and recovery time (21 percent), with pain/invasiveness and social perception playing a very small role in their decision.
"There are so many options available today to help people take care of themselves and look their best," says Coville. "The most requested procedures we're seeing today include facial rejuvenation, combining both surgical and non-surgical techniques, liposuction, body sculpting, tummy tucks, buttock augmentation and breast augmentation. The goal of cosmetic surgery is to give people a more natural, youthful appearance without looking like they have been operated on."
Current trends
The demand for plastic surgery also continues to advance due to new technology and improved techniques, with faster recovery times and fewer complications than cosmetic surgeries of the past.
"The plastic surgery community is constantly looking for the best treatments to improve upon the procedures available to patients to help them achieve their desired aesthetic results and improve their self-confidence," says Dr. Steven L. Davis of Davis Cosmetic Plastic Surgery in Cherry Hill. "The most common complaints we hear today are from moms concerned about stretch marks and skin that's become weakened over time due to multiple pregnancies, weight gain or weight loss, concerns about cellulite in the legs and buttock region, sagging around the eyes, face and neck, and fine lines, wrinkles and crows feet that come with aging.
"Many of the less invasive surgical treatments still provide significant results and can be targeted to specific areas of concern," continues Davis. One procedure that's gaining popularity among Davis' patients is radiofrequency-assisted liposuction (RFAL), which uses radiofrequency (RF) energy to perform body contouring in an outpatient setting under local anesthesia.
"The use of radiofrequency energy results in fat removal and skin retraction with decreased blood loss," says Davis. "The RF energy heats the tissue, which helps to melt the fat cells, which are then removed by aspiration. The procedure also stimulates collagen regrowth, which results in skin tightening. Our ultimate goal is to help patients achieve their desired aesthetic results, while improving their body image and self-confidence."
Facial rejuvenation is another popular procedure among patients today. "Plastic surgery is more about restoring the face to what it use to be versus simply tightening," says Coville. "We're aiming more for repositioning and refilling, restoring a natural form to the face, which looks better and lasts longer. A facelift is a subtle repositioning of the skin of the face, most often combined with some tightening of underlying muscle.
"One procedure that's gaining in popularity is the intraoral mid-facelift, which is performed using a small incision inside the mouth that allows us to lift and elevate the middle part of the face. The result is a youthful, refreshed appearance that looks completely natural," he says.
A simpler approach
Dr. Lyle M. Back of the Cosmetic Surgery Center of Cherry Hill adds the term plastic surgery has really become somewhat of a misnomer today, as a majority of what plastic surgeons do is simply not surgery anymore. "In 2012, there were about 10 million cosmetic procedures performed in the U.S. alone," he says. "You might think breast implants, tummy tucks, liposuction and facelifts were at the top of the list, however, those types of surgeries accounted for only about 10 percent to 20 percent of the total; 80 percent to 90 percent were simple office procedures like Botox, wrinkle fillers and laser treatments.
It is advances in technology, devices and products are enabling better results, lower costs and overall less of a need for surgery, anesthesia, operating rooms and incisions that Back says has led to this. "This is one of the best 'win-win' situations we have in all of medicine today. But patients should be careful. There are a lot of claims about the 'latest and greatest' procedures out there for revolutionary lasers and fat melting devices, etc. Some of these machines are just too new to know how good they really might be. Before undergoing any type of procedure, it's important to have a consultation with a board-certified plastic surgeon—one whose opinions you can trust and whose recommendations are based upon what's in your best interest, and not based upon the latest device the practice just purchased."
RESOURCES
Cornerstone Plastic Surgery & Aesthetic Medicine
401 New Road, Suite 103
Linwood
(609) 910-4545
CornerstonePlasticSurgery.com
Cosmetic Surgery Center of Cherry Hill
1942 Route 70 E.
Cherry Hill
(856) 751-7550
ILoveLyleBack.com
Davis Cosmetic Plastic Surgery in Cherry Hill
1916 Route 70 E., Suite 1
Cherry Hill
(856) 424-1700
DavisCPS.com
Published (and copyrighted) in the Art of Living Well pull-out section of Suburban Family Magazine, Volume 4, Issue 6 (August, 2013).
For more info on Suburban Family Magazine, click here.
For information about advertising in Suburban Family Magazine, click here.
To find out where to pick up your copy of Suburban Family Magazine, click here.