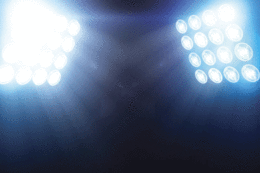 Let The Games Begin
Our annual preview gives you a glimpse of all the top names and rivalries to look out for this season.
While some high school students dread the beginning of another school year, those who spend the summer months working up a sweat and dreaming of athletic success in the fall can't wait for September to roll around.
It's easy to see why in South Jersey, as every year our area is blessed with outstanding team and individual performances as the hard work of summer pays off during the crisp autumn days.
The 2013 fall season promises to be another thrilling one, with many interesting storylines to follow, such as a pair of local football stars looking to follow up on outstanding junior campaigns.
Eastern quarterback Tom Flacco, the younger brother of Super Bowl-winning quarterback Joe Flacco, threw for 2,957 yards in 2012, the fourth-highest total in South Jersey history. He needs 1,400 more passing yards this year to become the first-ever player in South Jersey—besting even his brother, a former Audubon star—to throw for more than 6,000 yards.
Kingsway senior running back Ray Lawry does most of his work on the ground, as he rushed for 2,225 yards and 28 touchdowns last year on his way to all-state honors. Expect more of the same in Lawry's final season with the Dragons before heading off to Old Dominion University.
In field hockey, South Jersey should once again be home to some of the state's best teams, including perennial powers Eastern and Moorestown. Defending Group II state champion Bishop Eustace and Camden Catholic will also be strong and are sure to add several exciting new chapters to their rivalry.
Speaking of team dominance, the Moorestown girls tennis squad has won 24 straight sectional titles. The Quakers will go for No. 25 without legendary coach Bill Kingston, who retired after last year and was replaced by Steve Dickerson.
Haddonfield also said goodbye to a pair of greats in boys soccer coach Joe Falana and girls soccer coach Glen Gess, who both stepped down after highly successful runs on the sideline. While they will be missed, both Haddonfield programs should keep on winning this fall.
These are just a few of the teams and names certain to grab headlines this fall. To prepare our readers for the sports season, Suburban Family has compiled our third annual preseason issue, focusing on 17 area schools in nine sports.
The schools featured are Bishop Eustace, Camden Catholic, Cherokee, Cherry Hill East, Cherry Hill West, Clearview, Eastern, Gloucester Catholic, Haddonfield, Kingsway, Lenape, Moorestown, Moorestown Friends, Paul VI, Seneca, Shawnee and Washington Township.
In the following articles, you'll read about some of the student-athletes who are already standouts in their respective sports, while also learning about the next wave of stars. By the time you're through, we hope you're as excited for the fall sports season to begin as we are.
Click on the sports below to go directly to the article and schedules
Field Hockey; Field Hockey Schedules
Boys Cross Country; Boys Cross Country Schedules
Girls Cross Country; Girls Cross Country Schedules
Boys Soccer; Boys Soccer Schedules
Girls Soccer; Girls Soccer Schedules
Published (and copyrighted) in Suburban Family's High School Fall Sports Preview, July, 2013.
For more info on Suburban Family Magazine, click here.
For information about advertising in Suburban Family Magazine, click here.
To find out where to pick up your copy of Suburban Family Magazine, click here.