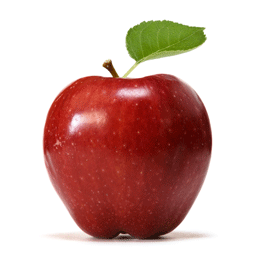 South Jersey's Outstanding Teachers
Wherever you are today, you probably have a teacher to thank. Every day, they're using their unique ability to tailor their teaching, reach out and make an impact, whether we're sitting in the front row of class raising our hand or maybe quietly observing from the back. For that reason, we like to stop and take a look at some of the most unique lessons taking place across South Jersey each year and recognize the teachers behind them who are inspiring our future generations. Here, along with some new readers' picks, you'll find our favorites.
Ron Smith
Haddonfield
It wasn't until Smith was in college that he conducted his first fieldwork in environmental science and discovered his passion for it, but now thanks to him, a lot of students from Haddonfield Memorial High School might be drawn to that niche a lot earlier. "I have always loved the outdoors," Smith says. "As a biology major, my interest became more academic and I had an ecology professor who took us into the field. It was the first time I had ever engaged in fieldwork and it made the lesson so much more meaningful." Now in his 20th year of teaching, Smith makes it a requirement for his juniors and seniors to complete an "Improvement Plan for the Environment" each year.
This year, students focused on districtwide composting, water conservation, environmental education in the elementary schools, and reducing fertilizer usage in the borough. Class projects also included counting and rescuing trapped horseshoe crabs in Fortescue, a restoration project in Hopkins Pond, and installing rain gardens at the high school. Smith is also a biodiversity, Earth and environmental science instructor at Drexel University and he leads the Life Science Field Training Institute for educators during the summer.
Suburban Family: What environmental issues are you most passionate about?
Ron Smith: Biodiversity; in particular, shorebirds, horseshoe crabs, amphibians and sea turtles. I believe it is critical to study the connections among species and the environment and to document disturbance to habitats and ecological communities.
SF: What's something you find yourself learning each year as the kids work on their projects?
RS: I am constantly re-evaluating the requirements and the approach I have to their work and my own teaching. Their efforts continually inspire me to teach differently, expand lessons and give them the tools they need to make a difference.
SF: What do you hope the students take from this?
RS: Quite simply, that they can make a difference, that small actions matter and that the best way to learn science is to practice it.
Rose Anne Noll
Cherry Hill
Noll launched a new literacy program last year at Bret Harte Elementary that helped not only connect her students with literature but also strengthen family bonds and encourage reading at home. Noll, a fifth-grade teacher, invited parents into the classroom once a week to join in their small groups and discuss topics from the books with students. Noll says students now regularly come in with Nooks and Kindles, providing a new and exciting way to become hooked on reading; and books on their classroom shelves don't last long as the kids are constantly rotating what they bring home at night. "My classroom is a huge book group," Noll says. Every day, she tells her young learners what she herself read the night before, because, as she says, if you're going to teach it, you have to practice it.
Suburban Family: Why is literacy an important topic to you?
Rose Anne Noll: Reading helps us to expand our minds, exhilarate our senses, and provoke emotional experiences that help us understand our common humanity. On the other hand, writing gives us a tool to share with others about our own interpretation of life.
SF: What's one success story to come out of the program?
RAN: I have one student this year who is an ardent reader, but he is extremely shy. I tried to think of ways to help him come out of his shell. Reading made it happen. By the end of the year, everyone saw him as a leader. He was the person that everyone went to for advice when selecting their next book.
SF: What was your favorite book when you were young?
RAN: I think the first book that had a lasting impression on me as a young reader was Gone with the Wind. I still have the vision of my mother reading it with one hand and cooking dinner with the other. I wanted to see what was so wonderful about the book. I was hooked on reading ever since.
Dr. Barbara Q. Kreider
Moorestown
Kreider came to Moorestown Friends to be chair of the science department in 1998 when she retired from teaching neurology, biochemistry and biophysics at the collegiate level. But it's anything from a "cushy" retirement position. She immediately got to work strengthening the department, and every year since then the school has held its popular Science and Engineering Expo. The Middle and Upper School students come together with the Lower School students and become their teachers for the day. They work on design projects and participate in lessons on "kitchen science," nutrition, fun competitions and engineering-related games. There's a multitude of other year-long science projects Kreider oversees, such as Cardiac Physiology in preparation for the Deborah Heart Challenge, robotics competitions, forensics, food science, forestry and engineering in preparation for the Science Olympiads, and more. Kreider has also helped institute more diverse course offerings, such as physiology and molecular biology, and a comprehensive science curriculum beginning as early as pre-kindergarten.
Suburban Family: Why did you think it was important to bring the different age groups together?
Barbara Kreider: The best way to learn is to teach. Our older students love to teach our younger students. There's an added benefit; the older student teachers model the behaviors of curiosity, creativity and hard work to our younger students.
SF: Outside of science, are there other school-related issues you're passionate about?
BK: I coach our ethics teams. … We teach ethical decision making throughout the grades. We have ethics courses and ethics teachers and even an ethics competition so that our high school students can hone their skills in articulating the values that underlie dilemmas in our lives. I feel lucky to work in a school where serious discussion with students is highly valued.
SF: Who was your favorite teacher as a kid?
BK: My favorite teacher was my fourth-grade teacher because she told the school librarian that I should be allowed to check out more than three books each week. Miss Rose understood that I could be trusted with library books. Her confidence in me, I am proud to say, was justified. I have never lost a library book.
Stefani Kirk
Medford
Kirk is a strong believer in hands-on learning and an end-of-year project she has her engineering students at Shawnee High School work on takes that to a unique level. This was the second year she had students spend weeks designing a miniature golf course using principles they learned in science, technology, engineering and math. It started first with computerized sketches and 3-D models and they then constructed the course piece by piece at home. Last year, they opened their course up to the public for just $1 each, and all money went toward purchasing supplies for this year's class. But this time, her students, in particular Tyler Proetto and Andrew Bertolino, had another idea. The nine-hole course was open to the public again in late May, but all proceeds went to Karing for Katie, an organization set up for Katie Kernan, a senior battling brain cancer.
Suburban Family: Why do you think it's important for students to apply what they're learning in this way?
Stefani Kirk: Projects like this are where you can truly see what the students have learned all year. This is not the type of class where you can learn a concept and a week later forget the concept; they all build upon each other.
SF: What was it that drew you to engineering and technology?
SK: I always had an interest in architecture and interior details. I graduated from Shawnee in 2005 and went to school originally for interior design, but it was not what I thought it was. I decided to go into teaching; it wasn't until my junior year that I transferred to TCNJ for technology education. It was truly the best thing I could have done.
SF: How did you feel when you learned students wanted to donate all the money this year?
SK: I was at a conference in North Jersey when I got the email from Tyler Proetto; my heart melted. It's things like that that truly make you proud of your students.
Noreen Saggese
Voorhees
Saggese, a sixth-grade teacher at Voorhees Middle School, is always finding ways to connect students with the community. Now in her 35th year, she holds the annual basketball shoot-off fundraiser for Pennies in Action, a nonprofit benefiting cancer vaccine research. In its third year, the event raised more than $2,500 last November for the organization, which Saggese became involved in during her own battle with cancer. Saggese, the advisor for Odyssey of the Mind, a problem-solving competition for students from kindergarten through college, also helped organize the annual Heroes Remembrance Day at VMS this past fall, in which students honored the everyday heroes in their lives.
Tom Ryan
Washington Township
There's nothing quite like turning your students into human chess pieces to drive home a point. That's what Ryan, and his student teacher Elisabeth Shute, both pictured above, did last fall with their seventh-grade social studies class at Bunker Hill Middle School, all in the name of a lesson on the feudal system. The hands-on social structure demonstration involved a human "Capture the Castle" game. Ryan referred to the unique lesson as a cross between Battleship, Chess and Checkers. In the learning activity, each team consisted of a monarch, a lord, a knight, a peasant and a serf. Their movement and abilities on the 80 foot-by-80 foot board chalked onto the school's field determined where they fell on the strict feudal system structure.
Diane Canzanese
Mount Laurel
Future artists can thank Canzanese, an art teacher at Larchmont Elementary, for being their inspiration. Along with giving out different colored stars throughout the year to help motivate students—with colors designating where the work will be displayed, such as the hallway or later at the annual art show—she also organizes the third-grade class trip to the Philadelphia Museum of Art, giving the budding artists one of their earliest exposures to the masterpieces. Canzanese is involved in a summer program for educators at the museum, and through that involvement, she has secured gallery space for the past two years to exhibit her students' work at the museum. Through her latest project, students helped complete a large-scale mosaic project earlier this spring.
Scott Goldthorp
Cherry Hill
Goldthorp has only been at Rosa International since 2007, but he's already helped put the middle school on the map. Earlier this year, he won the inaugural Rosenthal Prize for Innovation in Mathematics Teaching, a $25,000 grant doled out by the Museum of Mathematics in New York City. As part of his prize, his innovative lesson in statistical analysis will now be circulated around the country for other math teachers to follow. Along with teaching seventh-grade math, Goldthorp also teaches sixth-grade math and science. Goldthorp, who is currently attaining his master's degree in educational leadership, will soon have a manuscript published for the Mathematics Teaching in the Middle School journal publication.
Kim Murray
Mount Laurel
Murray was named Burlington County's Teacher of the Year last year. As a teacher at Lenape High School for the past 19 years, Murray is the ChemClub advisor and chemistry teacher. Even though she works in the high school, one of her main focuses has always been on instilling a love of science in younger students. That's why she created the annual 4th Grade Family Science Night, in which more than 80 high school students perform science experiments, games and other activities for the young students and their parents. Murray also serves as the advisor for the Deborah Heart and Lung Challenge Team and directs the faculty skit during the school's "Red and Gray Night." In addition, she is the creator and composer of the annual "HSPA Song" which promotes student readiness and preparedness in taking the High School Proficiency Assessment.
Mike Ahearn
Medford
Ahearn is well known at Taunton Forge Elementary School for his love of nature; after all, he helped found the Environmental Club, which recently transformed a vacant lot across from the school back to its natural state. But the fifth-grade math teacher also organized the school's team for the MEF Basketball Throwdown last fall, an annual fundraiser for Medford's schools. Ahearn also sponsors the school's Presidential Physical Fitness Award Club, Chess Club and Art Club. He serves on the district's committee to choose the recipient of the annual Sy Kantrowitz Humanitarian Award of the Year, the committee to write curricula, and to develop safety procedures. Coming full circle back to the environment, he was recently acknowledged by Gov. Chris Christie for his partnership with Good Will Industries in which his students collected more than 50,000 plastic bags to make plastic lumber.
We asked readers to tell us about the educators who've made an impact on their lives, and this is what they had to say.
Tina Casale and Jennifer Reali, seventh-grade teachers, Bunker Hill Middle School
"They have and are helping get through my first year back at school since I was out for my health issues. They take care of all my school work so I don't have an overload of work since I am at doctors' and physical therapy and prosthetic appointments all the time, like three times a week. They are both more than teachers to me; they are like my second mother, best friend and counselor."
—AJ Mattia, 13, Washington Township
Andrea Figura, math teacher, Harrington Middle School
"Her knowledge and compassion for the subject shined a positive light in to the classroom each and every day. Mrs. Figura would work with students to make sure each of them understood the lesson before moving on and made a class that is not always so exciting to many interesting."
—Rylan Lynch, 15, Mount Laurel
Laura Rickus, fifth-grade teacher, Eleanor Rush Intermediate School
"Miss Rickus is an excellent teacher because she comes in every morning enthusiastic and pumped to teach. She lets us watch Brain Pop videos which are educational and fun to watch. I like watching them because they help us build our brain IQ so we'll be intelligent. … Miss Rickus is a smart teacher. She always has a Plan B on ways to teach. For example, if she teaches a lesson and someone doesn't understand it well, she always has a backup plan to teach it a little different until you get it."
—Rosanna Mendez, 11, Cinnaminson
Laura Richardson, special education teacher, Pleasant Valley School
"She works with children with special needs, but also with a program called Circle of Friends, which teams up typical kids to assist and socialize with these same children. This allows these children to have some typical friends and increases their socializing in the community. She is also a board member of TOPSports, a nonprofit in Mullica Hill that facilitates different sports for children with disabilities, as well as trains the volunteer teenage buddies that are the one-to-one helpers on the field of play. She does all of this while carrying her first born. She does her job with passion, but even more importantly, compassion."
—Troy Memis, parent, Mullica Hill
Published (and copyrighted) in Suburban Family Magazine, Volume 4, Issue 4 (June, 2013).
For more info on Suburban Family Magazine, click here.
For information about advertising in Suburban Family Magazine, click here.
To find out where to pick up your copy of Suburban Family Magazine, click here.