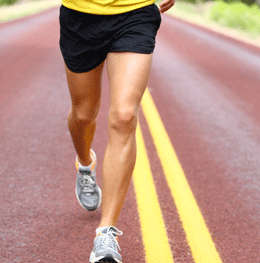 In with the New
With the growing number of people living longer and more active lifestyles comes another statistic on the rise: hip and replacements among younger patients.
Hip and knee replacements are no longer the senior-oriented surgeries of the past. Today, a growing number of patients undergoing these surgeries are between the ages of 45 to 54—a trend that is expected to continue well into the future.
According to the American Academy of Orthopedic Surgeons (AAOS), the number of total knee replacements in the United States more than doubled between 2000 and 2010, from 282,350 to 658,340, while the number of total hip replacements rose from 165,065 to 302,839. By 2030, the number of knee replacement surgeries among patients under age 65 is expected to grow to almost one million.
This trend is largely being driven by an aging population with a greater prevalence of arthritis, baby boomers who don't want their aches and pains to slow them down, and the increasing prevalence of obesity, which puts undue stress on the knee and hip joints. Advances in technology that have led to joint implants lasting longer and new, less invasive procedures are also driving the increasing demand for these surgeries.
Trends in the field
Experts stress that innovations in the field have made it easier than ever for people to maintain their healthy lifestyle.
"Younger patients are more active, with an emphasis on physical fitness and are no longer willing to live with pain for another 10 or 20 years," says Dr. Matt Austin, director of Joint Replacement Services at the Rothman Institute, with locations in Marlton, Philadelphia, Bensalem and Newtown, Pa. "In addition, many patients are seeking surgery because of their work so they're able to continue in a labor-intensive job. Some patients need to maintain their mobility to care for young children or aging parents, and others simply want to continue their participation in leisure or sporting activities.
"Patients typically seek surgery due to cartilage degeneration, trauma, wear and tear, or rheumatoid arthritis," he continues. "The growing obesity epidemic, which is linked to osteoarthritis, has also led to an increase in joint replacement surgery among younger patients."
Innovations in joint replacement surgery are increasing the success rates of these procedures and making people more comfortable with the idea of surgical intervention.
"The outcomes for knee replacement surgeries have become much more predictable, with 80 percent or more patients completely satisfied with their outcomes," says Dr. John Mariani, a joint surgeon at Reconstructive Orthopedics in Washington Township. "In addition," he says, "new technology has led to 90 percent of knee replacements expected to last at least 20 years due to better, stronger materials and better design of joint implants. Surgical techniques have also improved and become less invasive, including quadriceps-sparing surgery, which eliminates the need to cut the quadriceps tendon and enables patients to return to work and normal activities faster."
Recovery times for these surgeries have also diminished, with patients often walking the same day as or next day after surgery and discarding assistive devices such as walkers, canes and crutches within a matter of weeks rather than months. Patients are typically hospitalized for a few days, and physical therapy can begin earlier and have a much shorter duration than in years past.
Weighing the benefits and risks
The new materials used in artificial joints today, such as modern plastics, have added significantly to the longevity of implants. In addition, implants are increasingly being customized to accommodate patients' needs and ensure a secure fit.
"While we hope this new technology will make joint replacements last longer, new technology may not always lead to improvements," says Dr. Douglas Tase, a surgeon in the joint replacement and reconstruction program in the Department of Orthopedic Surgery at Cooper University Hospital, with locations in Camden and Voorhees. "Along with the benefits of new technology making artificial joints last longer comes the risk of younger people, who are having surgery earlier in life, wearing out these joints sooner."
The American Academy of Orthopedic Surgeons expects that, as joint replacement surgery among younger patients becomes more prevalent, so too will the need for repair or replacement of the artificial joint. The number of joint revision surgeries will likely double by 2015 for total knee replacements and by 2026 for total hip replacements, according to the AAOS.
"In the past, people typically didn't get knee replacements until age 65 or older, mainly so they could have the surgery once and be done, as it is a tough operation to go through," says Tase. "We still encourage people to wait as long as they can, assuming their joints are not too painful or are having a negative effect on their ability to work, care for their children or participate in recreational activities that they enjoy.
"When patients are ready to go forward with joint replacement surgery," Tase continues, "we provide counseling on what to expect from the operation, risks and potential complications, expected recovery time and required therapy, in order to help them make informed decisions. That being said, most people have few complications and the surgery typically works great, with our patients reporting around a 95 percent satisfaction rate."
Risks and complications of joint replacement surgery typically include wearing out, loosening or breaking of the implant over time. The more impact an individual puts on the implant, the greater the risk of the joint loosening or wearing out, which could require revision surgery.
"It's important for patients to have an understanding of their limitations after joint replacement surgery," says Austin. "The greater the load placed on the joint, the more likely that loosening or joint failure could occur."
In order to be sure surgery is the best option, he encourages patients to optimize non-operative interventions before making the decision. "There are a number of non-surgical options, such as medications that can alter the course of diseases like rheumatoid arthritis. For patients with degenerative arthritis, options such as steroid injections and exercise to manage weight and reduce tension on the joints can be effective. If a patient does decide to have surgery, they need to have reasonable expectations."
But when surgery is the answer, it provides the No. 1 benefit of all for patients: maintaining a good quality of life, without pain, into their later years.
Resources
Cooper University Health Care
One Cooper Plaza, Camden
1 (800) 8-COOPER
CooperHealth.org
Reconstructive Orthopedics
Serving South Jersey
800-896-RECON (7326)
ReconstructiveOrtho.com
Rothman Institute
Serving South Jersey
1 (800) 321-9999
RothmanInstitute.com
Published (and copyrighted) in the Art of Living Well pull-out section of Suburban Family Magazine, Volume 4, Issue 4 (June, 2013).
For more info on Suburban Family Magazine, click here.
For information about advertising in Suburban Family Magazine, click here.
To find out where to pick up your copy of Suburban Family Magazine, click here.