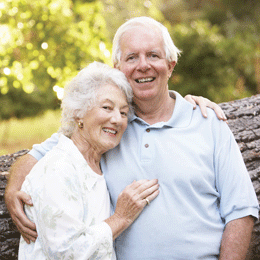 Freestyle Living
Forget the myths. One look at the trends shows assisted living communities are nothing like what they used to be.
It's a phrase one wouldn't expect to hear from a child about his or her grandmother's assisted living community—"I can't wait to get old so I can move here!"—but it comes as no surprise to Alex Markowits when he hears it. The president and CEO of Spring Hills Assisted Living in Cherry Hill says today's assisted living residences are more like luxury resorts than the nursing-home-like facilities they have long been perceived to be.
The notion of lonely, boring days spent in clinical, antiseptic settings, with shared barren rooms and fluorescent lighting, couldn't be further from the truth. In reality, present-day assisted living residences are homelike—lavish even—providing residents with great independence and flexibility, as well as opportunities to get involved in many exciting activities. In short, they are vibrant communities that appeal to anyone, even grandchildren who have yet to meet the minimum age requirements.
"We are trying to turn the perceptions upside down," explains Markowits. "Assisted living should not be a step backward or a place to come because you 'have to.' Life is enhanced when you're here; it is a positive experience."
Living your way
Positive indeed. According to Markowits, Spring Hills offers beautifully appointed studio, one- and two-bedroom apartments with a private bath and full kitchen, supplemented with luxurious common living and dining areas, a movie theater, hair salon, fitness center, Internet café, outdoor vegetable garden, and more. An on-site concierge is available to assist residents, and care professionals offer as much or as little assistance with daily living tasks as needed. Since dining is offered all day, residents are not bound to predetermined seatings, but can dine any time that fits their schedule, choosing from 14 entrees daily. "We strive to make our community a bigger, better, nicer version of someone's own home," explains Markowits.
He is quick to add, however, that a good assisted living community is not just about nice chandeliers, furniture and carpeting. "It's the culture, the associates' understanding of who residents are as individuals and what their likes, dislikes and interests are," he says. "It's about the entire experience."
This type of vibrant experience has residents excited about The Gardens at Cross Keys in Washington Township. The bright, cheery décor, friendliness and hominess is apparent upon walking through the front door, but it's the full slate of activities, entertainment, social and enrichment opportunities that keep residents happy and engaged long after they move in. Residents can spend time in the on-premise billiards hall, game room, hair salon or computer room, in which staff arrange Skype sessions with family members. Popular excursions include shopping and fishing trips, and scenic drives to see fall foliage or Christmas lights. Tending to the community's aquarium, spelling bees, word games, and other enrichment activities keep minds stimulated and engaged. And, proving you're never too old to help others, the residents and staff host an annual spring festival, inviting the local community for carnival games, food, craft sales, a lantern launch, and a classic car show to benefit the American Cancer Society.
"It's like a cruise ship without water," jokes Denise Fasano, BA, CALA, administrator of The Gardens at Cross Keys. "Activities are tailored to what our residents want to do. Their happiness is our top priority. We are a family and are always mindful that this is their home."
Tiffany McGovern, director of sales and marketing at Woodbury Mews in Woodbury, agrees. "Our philosophy is that we work in our residents' home," she explains. The recently renovated facility offers a bistro/café, theater, beauty salon, indoor/outdoor dining, front porch and courtyard, in addition to on-site nursing care, housekeeping and transportation services. A wealth of enriching activities include exercise classes, religious services, musical performances, cooking classes, Wii games, trips to Atlantic City, and other sightseeing excursions.
McGovern says the staff of Woodbury Mews works hard to dispel the misconceptions that residents of assisted living communities lose their independence and are "stuck there" with no voice and no visitors. "It's exactly the opposite," she notes. "Our residents have control over all they do and they make the choices. And, it is such a lovely place that families want to visit."
At Collingswood Manor in Collingswood, seniors' needs, wants and interests are accommodated. Says marketing director Barbara Wrzeszcz, "They get to do what they want, when they want it." She adds that senior living has changed dramatically in recent years. "It's all about choices and making their lifestyle better than it was at home," she explains. "We make it easier for them to socialize with others and be very active."
Collingswood Manor residents have a choice of participating in everything from the horticulture club to museum trips to Bible study. In fact, the facility is a nonprofit, faith-based community run by the Methodist Homes, which is a key distinguishing factor, according to Wzreszcz. Seniors' quality of life is at the core of its mission and a "Fellowship Fund" ensures folks may continue to live there even if personal resources or insurance runs short.
Another important goal at Collingswood Manor is that residents remain an integral part of the community at large. The facility participates in the local house and garden tour charity fundraiser, and hosts blood drives and men's caregiver support groups. It also holds an annual strawberry festival open to the public.
Focusing on the individual
Clearly, assisted living is evolving, according to Patrick Quinn, director of marketing at Care One at Moorestown. Today the experience is much more personalized, with residents having greater control and flexibility. At Care One, they can bring their own furniture from home to decorate their apartments, request personal preferences at meals, voice concerns at monthly council meetings, and suggest activities and events, which might range from on-site concerts to off-premise restaurant excursions.
In addition, Care One residents work with staff members to develop their own care plans. "For instance," explains Quinn, "If you are an early riser, we'll come early to help with dressing. But, if you prefer to bathe and dress later in the day, we will accommodate that preference. We are a small community with only 43 beds, so we get to know our residents' likes and dislikes quickly. We offer highly personalized care that's just a bell call away, 24-hours a day."
All experts agree that it's important to have the ability to "age in place" at a senior community. To that end, many assisted living facilities offer a continuum of care, adapting to the resident's need for increased support. Often, there is an option of simply moving to another area of the building when memory care or skilled nursing care are required, or even staying in the same room like at Care One at Moorestown. "This is important to people," notes Quinn, "because they don't have to be disrupted or cope with change."
Besides being a positive experience for residents, today's assisted living communities offer peace of mind for their adult children, who often feel torn over providing adequate care for aging parents while juggling work and the desire to enjoy their own freedom as empty nesters. "Assisted living is a win-win for everyone," notes Markowits, "and it eliminates the guilt."
To best prepare for the possibility of a move to an assisted living community, most experts recommend investigating options early to determine the best fit in terms of care, finances and social compatibility. Most communities offer short-term trial stays or respite care from a week up to three months, giving prospective residents a chance to experience the facility first-hand. "You can't get this insight from a website," notes McGovern. "Usually, when people come for a trial, they like it so much they end up staying."
Markowits sums it up this way: "The goal of assisted living is to provide as much or as little help as needed so residents live an exciting, fulfilling life." And, just maybe make the grandchildren a little envious.
Resources
CareOne at Moorestown
895 Westfield Ave.
Moorestown
(856) 914-0444
Care-One.com/Moorestown
Collingswood Manor
460 Haddon Ave.
Collingswood
(856) 854-4331
UMH-NJ.org
The Gardens at Cross Keys
3152 Glassboro-Cross Keys Road
Washington Township
(856) 307-2100
TheGardensAL.com
Spring Hills Cherry Hill
1450 Marlton Pike E.
Cherry Hill
800-618-9973
Spring-Hills.com
Woodbury Mews
122 Green Ave.
Woodbury
(856) 292-6056
Woodbury-Mews.com
Published (and copyrighted) in the Art of Living Well pull-out section of Suburban Family Magazine, Volume 4, Issue 4 (June, 2013).
For more info on Suburban Family Magazine, click here.
For information about advertising in Suburban Family Magazine, click here.
To find out where to pick up your copy of Suburban Family Magazine, click here.