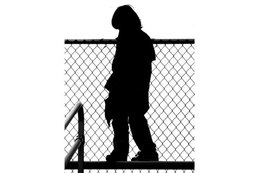 Taking A Stand
With legislative support, schools are pushing forward in combating bullying and decreasing the detrimental effects on today's youth.
KWAME MORTON still remembers the names of the boys who made seventh grade a nightmare for him: Andre, Lennox and Terrance.
When Morton's family moved from downtown Brooklyn to South Brooklyn, he landed in a new school and—for reasons ranging from "I was new" to "I had big ears"—he immediately became a target for the three boys.
"I was a little guy. They would threaten they were gonna beat me up at the bus stop," says Morton. So he'd walk seven blocks to a different stop to avoid them. He avoided them in school, and palled around with other kids who weren't the best influences. An excellent student at a gifted and talented school prior to his family's move, Morton says seventh grade was the worst year of his academic career.
"I really wasn't worried about the studies and the books," he says. "I was worried about making sure those three guys weren't gonna get me alone and try to jump me."
Morton's story has a happy ending: One day, Andre and his crew followed him home from the bus stop. Andre caught up with Morton, stepped in front of him as his friends egged him on, and then … nothing. He shook Morton's hand and the two became friends, ended up playing basketball together, and eighth grade was a walk in the park.
Schools handled bullying differently back then—in that they did virtually nothing, so Morton was lucky that his experience didn't continue to escalate. "It was just accepted. You had to learn how to deal with it," says Morton, who today is principal at Joyce Kilmer Elementary School in Cherry Hill.
He understands his story is mild compared to what countless other children endure, for whom the scars of bullying never truly fade. But it also motivates him to help those children because he knows that feeling of helplessness, of isolation.
"Who could I go to? Who could I tell that this is happening to me? Nobody—there was no forum that was set up to be able to go in to tell somebody," he says. "There was no such thing as an anti-bullying specialist. I certainly couldn't go to my principal. I had nobody to go to."
Changing the culture of bullying
Bullying was an issue in schools long before the nation knew Tyler Clementi's tragic story.
But just as Sandy Hook has drawn the country's collective attention back to gun control, bullying became a buzzword after the Rutgers student leapt off the George Washington Bridge into the Hudson River after his roommate had filmed him having a sexual encounter with another man and shared it with others.
Clementi's suicide in September 2010 precipitated the passage of New Jersey's Anti-Bullying Bill of Rights, which mandated a set of guidelines for public schools to recognize, report and address incidents of bullying.
Administrators at local school districts say they were doing a lot to address bullying long before the state's legislation. The bill of rights established a methodology for approaching the problem—involving various practices, protocols and paperwork—which in many cases presented challenges for school staff by piling new responsibilities on top of day-to-day duties.
On the other hand, the legislation also shined a bright light on an educational endemic that had been left to fester for too long, which in turn has helped create a climate where confronting and combating bullying is the norm rather than the exception.
Mount Laurel Assistant Superintendent Sharon Vitella explains that one of the inherent difficulties for schools trying to curb bullying is its insidious nature; e.g. between classes, noisy hallways can muffle confrontations. So Mount Laurel, and other districts, are trying to create climates where victims and bystanders feel empowered to intervene, or to report.
"We really need to create cultures in our schools where that is accepted and expected," says Vitella. "We're moving toward it. We're taking positive steps to help everybody see the role that we all play in being part of a community."
It seems to be working. In the 2011-12 year, the first year under the bill of rights, Mount Laurel documented 23 incidents of bullying. As of Dec. 31, 2012, the district only had seven confirmed incidents. Medford investigated 36 instances of bullying from September to December 2011, with 10 confirmed, compared to eight investigations and three violations during the same period in 2012.
"I attribute that to us doing a better job of being able to know what is actually bullying and what's conflict," says Gail Ferraro, Medford School District's anti-bullying coordinator. "I also think it has to do with the awareness we've provided in our school staff, our parents and our students. They're more aware of it, so they're more aware when they say something to somebody else—even though they may be doing it in fun—that other people can perceive this as being hurtful."
Across the state though, reports of bullying have been on the rise under the new mandate, from 10,617 incidents in the 2008-2009 school year to more than 12,000 in 2011-2012, partially because of the ability to report anonymously. In looking at state Department of Education data released in October, the number of bullying incidents in Burlington County was 687 in the 2011-2012 school year; 1,069 in Camden County; and 500 in Gloucester County.
The flip side to the schools' new approach to addressing bullying is the possibility—or the perception—that it could make the students doing the reporting more of a target. That was the problem S.M. (her name is being withheld), the mother of a seventh-grade student in the Cherry Hill School District, confronted when her daughter told her she'd been bullied.
After being the recipient of snide remarks from girls on Instagram and in school, S.M.'s daughter went to the guidance office after one of her tormentors kicked her. S.M. spoke to the counselor, who she says was very helpful, but she's worried her daughter won't tell her if she's bullied again.
"Kids today don't want a whole lot of limelight on a situation," she says. And while students can report incidents of bullying anonymously, "Kids are not stupid. They're smarter than we are, so I don't know what the solution is.
"Every day I ask her, 'Have there been any incidents?' But I'm not 100 percent sure she'll tell me, and I don't know that there's anything I can do about it. I just kind of have to watch her as a mother and see if there's a change in the way that she is. I think she is uncomfortable (with the school's process)."
Not just a school problem, a 'global problem'
Most schools' anti-bullying efforts have focused on responding to incidents as they occur, says Dr. Maurice Elias, professor of clinical psychology at Rutgers. But the key, he says, to truly doing away with bullying is prevention, creating positive school climates where kids feel safe and respected.
Elias, who's aided schools across the state with anti-bullying efforts and is currently the head of an advisory group to a state anti-bullying coalition, says, "Our data, our research, shows when you increase the amount of respect in school, bullying goes down. And when you decrease the amount of bullying in schools, you find that violence, vandalism and things like that also decline."
Not to mention that when children go to school worried about their safety, they're a lot less likely to learn, he says.
The notion of respect as the key to reducing bullying is a common thread that runs through a lot of the programs districts have been providing both before and after the Anti-Bullying Bill of Rights.
Morton says Joyce Kilmer "has been on the forefront of promoting character education," with various programs designed to establish a respectful school environment, programs that have led to the school being designated by the Anti-Defamation League two years in a row as a "No Place for Hate" school. To maintain that status, the student body participates in multiple activities a year that cultivate respect, such as painting an eight-foot mural called Promise Tree, in which the kids wrote pledges on the branches about what they planned to do to foster a nurturing school environment and be kind to their classmates, as well as pledging to report any bullying activity to a teacher.
Vitella says Mount Laurel offers a program, "Responsive Classroom," in which students are directed to greet each other by name, shake hands and make eye contact while talking to each other.
"It is amazing when there's that kind of personal contact and you're actually looking at somebody in the eyes and seeing that person; it really changes the interaction," Vitella says. "It all has to do with being aware of the people around you and helping people to feel good."
The importance of instilling these values in children goes beyond shielding them from bullying and creating a positive school environment—though that's critical, she says. It's also about their futures as adults.
"We understand that we need to prepare our children for a 21st century that is very big. Their world will not be Mount Laurel," says Vitella. "If we can't get children to understand how to get along with their classmates, then how are we going to get them to be working in a boardroom and having a teleconference with counterparts in China? There's a microscopic problem in that we want children to get along in their schools, and then there's this global problem about helping to groom our children to become young adults who can accept that the world is filled with different people."
Published (and copyrighted) in Suburban Family Magazine, Volume 4, Issue 3 (May, 2013).
For more info on Suburban Family Magazine, click here.
For information about advertising in Suburban Family Magazine, click here.
To find out where to pick up your copy of Suburban Family Magazine, click here.