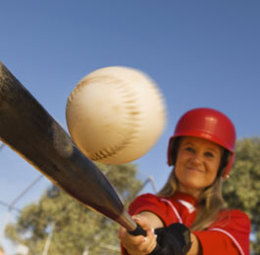 Playing it Safe
Youth sports injuries are on the rise, but vigilant parents and tips from these local professionals can help keep children protected in the game.
A professional football or hockey player collides head-on with an opponent. Fans hear the crack of the helmets; they see the athlete wobble to his feet; they may read about the athlete being sidelined for a week with symptoms of a concussion.
That's the picture many sports fans have of concussions. But in reality, these brain injuries are affecting younger players, more girls, and more athletes in sports that aren't necessarily associated with concussions.
To a certain extent, the rise in the incidence of concussions is due to better diagnosis and a stricter definition of the term.
"Over the past five years, the threshold for determining whether a concussion has occurred has lowered significantly," says Dr. Greg Alberts, a neuropsychologist with The Center for Neurological and Neurodevelopmental Health in Gibbsboro.
Adds Dr. Mark Mintz, a neurologist with CNNH, which offers ImPACT testing for concussions, "First-responders, including coaches and parents, are becoming more educated in recognizing concussions. There's also a better understanding today that a concussion is a subset of a traumatic brain injury."
Doctors say concussions may be caused by a head-on collision or by the shaking of the brain following a fall. On the youth level, concussions are increasingly sustained by soccer players, baseball and softball players, gymnasts and even skateboarders.
Symptoms may appear immediately or may come on gradually. The most common symptoms are headaches, amnesia and confusion. Some patients may experience a temporary loss of consciousness, dizziness, ringing in the ears, nausea or fatigue.
If a patient is treated immediately, and if he or she follows all of a doctor's recommendations, full recovery is possible.
However, the long-term effects of an improperly treated concussion can be traumatic.
"Once you have one concussion, you are more prone to have another concussion," explains Dr. Jennifer Naticchia, a sports medicine and primary care physician with Virtua Medical Group. "They can have a cumulative effect on the brain. For patients who develop post-concussive syndrome, those effects never clear up and people have cognitive impairment that may all stem from the first concussion."
A related problem is second impact syndrome—a brain injury sustained when a player returns to action too soon. The player may not even take an obvious blow to the head; instead, he or she may fall or be hit in the chest, and the impact is enough to shake the already damaged brain and cause significant trauma.
Mintz and Alberts say that while time on the sidelines may vary by athlete, doctors and parents must make sure the athlete takes enough time. They say evaluating the patient within 24 to 48 hours is optimal, with follow-up appointments once a week until all symptoms have disappeared. "The brain needs time to recover. If it doesn't get that time, it is easy to reinjure it," says Mintz.
The whole body
Concussions are far from the only injury that threatens young athletes. In recent years, doctors have begun seeing more injuries that stem from overuse—dislocated shoulders, tendonitis and stress fractures, for example. Many professionals believe these overuse injuries stem from the modern trend to specialize in one sport, as kids, parents or both dream of securing college scholarships.
"A generation ago, most kids would play a different sport every season," points out Dr. Sommer Hammoud, an orthopedic surgeon specializing in sports medicine for the Rothman Institute, which cares for clients throughout the Delaware Valley. "One muscle group would be able to rest while another muscle group was getting trained."
Today, a child who plays soccer in the fall is more likely to follow through with indoor soccer in the winter, another soccer league in the spring, and camps and clinics through the summer. The same holds true for most sports, and that creates an imbalance in the body.
"When your muscle groups are fatigued, you are more prone to injury," Hammoud stresses.
Dr. John S. Taras, of the Philadelphia and South Jersey Hand Centers, sees many lacrosse, soccer and field hockey players with fractured wrists or fingers, or torn ligaments in the hand. He says many players, anxious to get or hold onto scholarships, want to get back to the game quickly.
"I try to help them achieve certain goals in recovery," says Taras, who is also a professor of orthopaedic surgery at Thomas Jefferson University and Drexel University. "No, they may not be able to play next week, but maybe we can set a goal for two weeks." In the meantime, he may encourage a patient to aim for regaining 70 percent of grip strength, laying a foundation to return to full contact. That approach also appeals to the goal-oriented nature of many young athletes.
The role of coaches and parents
There's no need to keep your children on the sidelines. Sports bring a wealth of benefits, from physical fitness to camaraderie to a sense of discipline and hard work. But there are some measures you can take to help ensure your child stays healthy through the sports season and beyond.
The STOP Sports Injuries campaign, launched by the American Orthopaedic Society for Sports Medicine, urges parents to have their children undergo regular checkups with a pediatrician, including physicals before the start of a sports season. The group also recommends that youth sports teams conduct warm-up and cool-down sessions at their practices.
Hammoud says parents should help their children gradually ramp up their activity before a new season starts. "Over the summer, if your child has not been terribly active, it would be unwise to have them jump right back into running five miles a day," she says.
Alberts, of CNNH, says parents and coaches alike should assess a young athlete's symptoms and not rely solely on the child and his or her doctor.
"Parents should look for any unusual signs. High school athletes in particular are likely to underreport their symptoms—they don't want to stop their activities," he says.
Naticchia adds, "We have a simple rule: When in doubt, sit them out."
Resources
Center for Neurological and Neurodevelopmental Health
250 Haddonfield-Berlin Road Suite 105
Gibbsboro
(856) 346-0005
TheCNNH.org
The Philadelphia and South Jersey Hand Centers
Locations in Cherry Hill, Mays Landing and Sewell
(856) 489-5630
HandCenters.com
Rothman Institute
Serving South Jersey
1 (800) 321-9999
RothmanInstitute.com
Virtua Medical Group
Serving South Jersey
1 (888) VIRTUA-3
Virtua.org
Published (and copyrighted) in the Art of Living Well pull-out section of Suburban Family Magazine, Volume 4, Issue 3 (May, 2013).
For more info on Suburban Family Magazine, click here.
For information about advertising in Suburban Family Magazine, click here.
To find out where to pick up your copy of Suburban Family Magazine, click here.