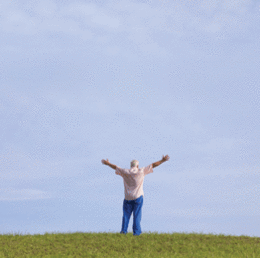 Maintaining Independence
For adults who need added care but aren't ready for an assisted living community, there are alternatives that add much to daily life.
Getting old is not easy. Beyond fears of the body weakening and the mind failing, there is one even more worrisome concern: the struggles of daily life. From running errands to having someone to talk with to not succumbing to boredom, life for the average senior—depending on their support—can become fraught with loneliness, leading to a declining quality of life.
But it doesn't have to be that way. There are companies dedicated to improving the lives of seniors other than assisted living. There are many options for those who want—and are able—to enjoy their home, from services that can come to the home to establishments that offer ways to stay stimulated. What's important is finding the best fit for your family. Hiring at-home care, which is akin to bringing assisted living to you, is one option, as are adult day cares. According to the Administration on Aging, adult day care centers are designed to provide care and companionship for seniors who need assistance or supervision. The programs offer relief to caregivers and allow them the freedom to go to work, handle personal business, or just relax while knowing their relative is safe. The goals of the programs are to delay or prevent assisted living or a nursing home by providing alternative care to enhance self-esteem and to encourage socialization.
Staying at home
There are several companies to choose from to help your loved one maintain his or her independence, such as Spring Hills Senior Communities, which since 2010 has been offering adult care services to seniors who want to remain at home. Locally, they have a location in Cherry Hill.
"The goal is to provide assisted living at home," explains Alexander Markowits, president/CEO. "Maybe they're not ready to move to a facility but still need help, or maybe there's no room available. At-home care is a good alternative. They can stay at home and get assisted living care. We're finding more people need this, especially since the economy went sour. People are also moving later in life, so programs like this are needed."
Markowits explains that Spring Hills Home Care Services offers everything from assistance with daily living and cooking to companionship and taking them to appointments. He adds while this program is generally for older people, it is available wherever there is a need—including for people with special needs and for those recovering from illnesses and surgery.
Spring Hills Home Care Services is part of the established, brick-and-mortar facility in Cherry Hill. "We're here for the long-term. We've made an investment in the community," says Markowits. "We can offer more than just coming to a senior's home to help them. We have socialization and activities. We can bring people in for dinners and special events, like Thanksgiving if they don't have somewhere they can go and can't prepare the meal for themselves. They can even join trips with our residents. There is so much more integration."
Markowits adds they can stay at home as long as they want to stay there, but an added benefit is that, when it gets to be too much, clients can come to a Spring Hills location. "Once you're a home-care client, you're on the list so you can get space here sooner."
In addition, the Jewish Federation of Southern New Jersey recently launched a home care program, Aleph Home Care, in response to the increasing need in the area for this type of service.
According to the Pew Research Center, every day for the next 19 years, 10,000 baby boomers will reach age 65. In addition, a 2010 AARP survey reports that nearly 90 percent of those over age 65 want to stay in their residence as long as possible.
"This market trend and statistics clearly demonstrate the growing need for home care services," says Mindy Dahan, home care coordinator for Aleph Home Care.
Aleph Home Care's staff includes certified home health aides, homemakers, registered nurses, certified senior advisors and companions. Aleph's professionals meet with clients and families to evaluate the best way to meet their individual needs, and create and implement a personalized plan of care designed to improve quality of life.
Comprehensive services for clients, whether an aging senior or someone recovering from illness, include: home assessments, personal care assistance such as bathing, dressing and grooming, Alzheimer's care, medication reminders, transportation needs, meal preparation, light housekeeping, grocery shopping and more.?
"We maintain an ongoing dialogue with family caregivers and clients to ensure we're creating the most effective plan for each individual," says Dahan. "Home care is a win-win as it often prevents or postpones the need for a hospital stay or nursing home. It also provides families and individuals with added peace of mind knowing their loved ones are receiving compassionate care in their own home."
A stimulating, safe atmosphere
Another option, one providing seniors with even more access to activities and stimulation, is senior day care. Robin Harrison is the administrator of Senior Care of Washington Township, one of 11 Senior Care centers in New Jersey (including a Marlton location) and 75 across the East Coast. "For many seniors, the economy is in [bad shape], retirement funds are gone, and their children have to work," she says. "Mom and Dad are staying alive a lot longer due to great health care but, financially, things didn't work out as planned. Seniors are sitting at home just watching TV with no stimulation. They need socialization."
That's where Senior Care comes in, offering daycare from 8 a.m. to 4:30 p.m. There are transportation services and activities like Bingo and trivia, Harrison says, "that makes their mind think differently. Many older people have dementia so activities like trivia from the past stimulates their minds."
There are also arts and crafts, cooking clubs, shopping trips for those who can't get out on their own, and transportation to doctors' appointments. "We try to be a one-stop shop for families, whether that means taking Mom to the salon or Dad to a special medical appointment," says Harrison.
Senior Care locations service adults from ages 18 to 100. With an RN in their building all the time, there is adult medical care including diabetes medication management, wound care, tube feeding and much more.
These companies offer examples of just some of the opportunities out there that exist for seniors. The most important thing is that seniors get the stimulation they need and are given the opportunity to enjoy more of their later years. It might not put off every aspect of aging, but it does have the ability to make it more enjoyable and fulfilling.
"They need love, warmth, kindness and understanding," Harrison says of her clients.
"The staff are all health care workers and we love giving our clients attention. We have a lot of fun, and lots of hugs and kisses. Making people happy and safe is the best job in the world."
Resources
Aleph Home Care
1301 Springdale Road Suite 200
Cherry Hill
(856) 685-5700
AlephSNJ.org
Senior Care of Washington Township
123 Egg Harbor Road Building 700
Washington Township
(856) 227-1377
SeniorCareCTRS.com
Spring Hills Cherry Hill
1450 Marlton Pike E.
Cherry Hill
(800) 618-9973
Spring-Hills.com
Published (and copyrighted) in the Art of Living Well pull-out section of Suburban Family Magazine, Volume 4, Issue 1 (March, 2013).
For more info on Suburban Family Magazine, click here.
For information about advertising in Suburban Family Magazine, click here.
To find out where to pick up your copy of Suburban Family Magazine, click here.