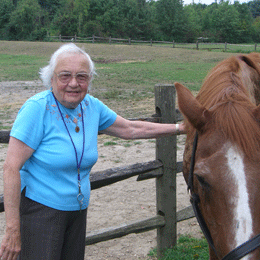 CareOne at Moorestown
Going Above & Beyond Care
Sub-acute rehabilitation puts patients on road to recovery at CareOne at Moorestown.
When senior care comes to mind, CareOne at Moorestown isn't your traditional community. Located on a picturesque campus that includes manicured grounds, elegant décor, fine dining, home-like amenities and diverse activities, CareOne at Moorestown makes patients feel welcome and cared for. The facility offers a number of care options, including assisted living, enhanced assisted living, specialized clinical care and sub-acute rehabilitation. Founded more than 45 years ago, the family-owned company serves thousands of patients every day and admits/discharges more than 20,000 patients every year.
While many may recognize its excellence in caring for the elderly in an assisted living environment, CareOne also takes into consideration the more immediate medical needs of patients who find themselves being discharged from area hospitals. Its sub-acute rehabilitation program is best known in the hospital community for its patient outcomes. It is the ideal setting for anyone seeking 24-hour-a-day, post-hospital care. Boasting physical, occupational and speech therapy seven days a week, people come here for the care and to work up to their maximum potential.
Sub-acute rehabilitation differs from traditional acute therapy in its level of intensity. Doctors may recommend this for patients who have undergone an organ transplant, suffered from orthopedic or bone injuries or have cardiac concerns. CareOne's post-acute care unit (PACU) can accommodate patients with needs in the areas of: stroke care, cardiac care, diabetes, wound care, oncology and general surgery care, among others.
According to Patrick Quinn, director of marketing at CareOne at Moorestown, the specific setups of the PACU are equipped to handle higher levels of care. "We can customize and tailor a program for each patient and we have the capabilities to back up that recommended treatment," he says. "Our programs are backed by the highest clinical standards and operating procedures, so patients are assured of receiving the most progressive care."
The staff is continually trained in handling complex care needs and they have the support of doctors who are there on a daily basis—not just occasionally. "Our medical and rehabilitation team includes: licensed physical, occupational and speech therapists; registered nurses certified in Advanced Cardiac Life Support; on-site internal and rehabilitative medicine physicians; licensed nutritionists, and therapeutic recreation staff," says Quinn. "From a staffing standpoint, we are stronger than traditional rehabilitation facilities."
CareOne at Moorestown has been undergoing renovations and has updated to state-of-the-art equipment and a brand new therapy gym that overlooks a horse pasture. All patient rooms and common areas have new furniture as well.
And the care doesn't stop when the patient goes home. CareOne offers Next Step Home, an exclusive home preparation program. With assistance, education and support that begins on day one of admission and continues well after discharge, patients and their families are well-equipped to handle their care and ongoing recovery. CareOne works with the patient's spouse or family to educate them on the care that is needed once home. "We discuss how to reduce risk factors, managing medication, equipment training, and when it's necessary to contact a physician." Therapists will also continue to visit the patient at home for treatment and progress evaluation.
"Above and beyond it's about care," says Quinn. "We want our patients to achieve a safe and speedy recovery and get them back where they need to be."
CareOne at Moorestown
895 Westfield Ave.
Moorestown
(856) 914-0444
Care-One.com/Moorestown
Published (and copyrighted) in Suburban Family Magazine, Volume 3, Issue 12 (February, 2013).
For more info on Suburban Family Magazine, click here.
For information about advertising in Suburban Family Magazine, click here.
To find out where to pick up your copy of Suburban Family Magazine, click here.