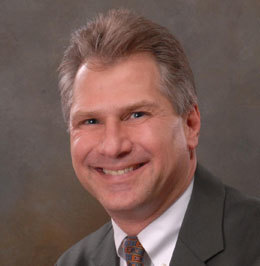 Star Citizens: November, 2012
Stephanie Masapollo (pictured)
Washington Township
In the wake of Superstorm Sandy and the mandatory re-scheduling of Halloween to Nov. 4, Washington Township fifth-grader Stephanie Masapollo reached out to help kids in need on her favorite holiday. She collected about 150 costumes donated from people across the area to give to children impacted by the hurricane, and spurred fundraising across the state that topped out at more than $1,000.
Bill Gelernt
Marlton
Gelernt, president of Evesham's Oak Mortgage, organized a township shoe drive. The shoe drive collected gently worn shoes at drop-off stations for a week in October, then sent those donations to underprivileged countries. His company also placed collection bins across the area for yearly use.
Katie Snow
Woodbury
As part of her Girl Scouts' Gold Award Project, Snow teamed up with Lourdes to create the "Pillows for Patients"project, raising funds and putting in the hours to make pillows for maternity patients in the hospital, giving more than 75 to those in labor and delivery.
Evan Gill
Moorestown
Gill spent more than a year helping distribute and install smoke detectors and other safety equipment for town residents, in partnership with the Moorestown Fire Department. After earning his Eagle Scout award for the fire prevention project, the 15-year-old now has plans to become a junior firefighter or a volunteer EMT.
Taylor Kane
Mount Laurel
In honor of her late father and to help spread awareness of the hereditary disease that took his life, adrenoleukodystrophy (ALD), 14-year-old Kane spoke to the Advisory Committee of the Secretary of Health and Human Services. Kane joined Sen. Steve Sweeney in Washington, D.C., to persuade the board to push a new law that would require ALD testing in newborn health screenings.
Haley Milligan
Cherry Hill
This first-grader from Cherry Hill served as an ambassador at the annual Special Olympics New Jersey's American Girl Fashion Show in Monroe Township. Milligan, who has previously been involved with fundraising for the Special Olympics, modeled American Girl clothing during the event.
Dorothy Samartino
Moorestown
Samartino, a breast cancer survivor and township tax collector, raised more than $10,000 through the Susan G. Komen 3-Day Walk through many forms of fundraising, including a Moorestown-centric night at the Camden Riversharks. Her charity efforts earned her a spot as a top 10 fundraiser out of thousands.
Bill Tanski
Medford
In order to bring the community together and bridge the gap between government, residents and businesses, Tanski created the "Medford, NJ Voices" Facebook page, a forum where everyone can come together to stay informed on municipal events, town issues, and more. The page, which has more than 1,100 fans, also helps to promote a different business every month.
Ellie Koerner
Washington Township
Nine-year-old Ellie, a leukemia survivor, was honored at the Leukemia and Lymphoma Society's Light the Night fundraiser in late October. Held at Campbell's Field in Camden, Koerner walked the field carrying a white survivor's balloon in support of blood-based cancer patients and their families. Her family also formed the Ellie Koerner Foundation, which has raised more than $38,000 for the Ronald McDonald House at CHOP.
Luke Pease, Patrick Porter, Jeff Sabatini, Patrick Sea and Tommy Brophy
Haddonfield
Coming on four years now, these five juniors at Haddonfield Memorial High School visit the Cathedral Kitchen in Camden twice a month to hand out peanut butter and jelly sandwiches. Starting as a service project for a church confirmation class in 2010, the boys have produced more than 20,000 sandwiches and hope to reach 30,000 before they graduate in 2014.
Dante Cano
Marlton
Dante Cano campaigned to NFL commissioner Roger Goodell to get the league to use pink penalty flags for the month of October to support breast cancer awareness. Goodell granted the middle-schooler's request, and on Oct. 28 during the Jets vs. Dolphins game, officials used pink penalty flags instead of the traditional yellow ones.
Aaron Krause
Voorhees
Krause, the inventor of a tough duty sponge called Scrub Daddy available for sale in local ShopRites, appeared on ABC's Shark Tank last month, striking a deal with one of the investors to increase manufacturing and spread the brand across the country. In the past four months alone, sales for the unique sponge have amounted to $100,000 on QVC.
Published (and copyrighted) in Suburban Family Magazine, Volume 3, Issue 9 (November, 2012).
For more info on Suburban Family Magazine, click here.
For information about advertising in Suburban Family Magazine, click here.
To find out where to pick up your copy of Suburban Family Magazine, click here.