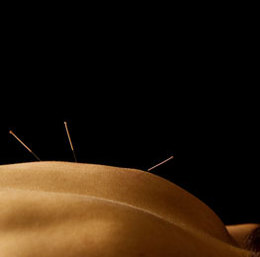 LipoLaser of South Jersey
VanishingAct: With LipoLaser of South Jersey, the proof is in the results.
Suburban Family recently spoke with Bryan Levey, MD, medical director of LipoLaser of South Jersey, who spoke about the new technology available at the practice. This technology is able to target tough-to-reach fat zones—melting fat away in a natural way. According to Levey, patients have lost an average of three to eight inches of fat circumference after nine sessions.
Q: What exactly is this technology?
A: We use FDA-approved cold laser technologies to target subcutaneous fat cells, opening up and emulsifying fat membranes and releasing the fat out naturally. This includes the Zerona LipoLaser and the Lapex LipoLaser. They produce no side effects—not even burning or stinging—and are 100 percent pain free.
Q: Why two separate lasers?
A: That's an important point because we're actually the only facility on the East Coast to offer both of these. With the Zerona laser, the beams are held about six inches away from the body, so it covers a wider area. The Lapex laser goes right against the skin and blasts through the subcutaneous fat, targeting a specific location.
Q: How does it work?
A: The technology was actually part of a liposuction surgery called Smart Lipo. That procedure involved cutting and traditional liposuction techniques but also utilized a laser to emulsify the fat. What modern technology discovered was that you didn't need to penetrate the skin to emulsify the fat. The laser can be shined directly on top of or up to six inches away from the skin and it will allow for fat to be released from the fat cell and into the lymphatic system. The laser penetrates about six to 10 millimeters under the skin into the subcutaneous fat and creates a small opening in which fat is leaked out. Once it leaks into the lymphatic system, it is either burned off as excess energy or processed naturally through the digestive system.
Q: What happens before and after treatment?
A: We work with a four-component program that begins with detoxification. Our staff is trained to recognize whether there may be some issues that prohibit fat from being released, such as a sluggish thyroid or colon. Our detoxification program helps correct those issues. The laser treatment is the second step in the program, followed by adherence to a healthy diet. We simply ask patients to stick to a low-carb, high-protein, nutritious diet. Lastly, exercise is an important component. The patient uses our whole body vibration system (WBV) immediately after the laser treatment. The 10-minute process mobilizes the fat that has been released so that it moves into the body's lymphatic system. From there, the body can quickly use it as fuel or process it into the digestive system to help flush out toxins.
Q: Why don't I just exercise and eat healthy to lose the weight?
A: These lasers are perfect for targeting tough areas where diet and exercise aren't enough. We should be clear that this is not a major weight loss program. It's not for individuals who are overweight and want to lose a significant number of pounds.
Q: Who else wouldn't be a good fit for LipoLaser?
A: Patients who have had cancer, heart disease, thyroid gland dysfunction, epilepsy, immunosuppressive disorders and liver or kidney disorders should consult with their doctor. It would not be recommended for patients that have an implantable device such as a pacemaker. Also, women should wait at least six weeks after giving birth before undergoing LipoLaser.
Q: Are the results permanent?
A: As long as weight is not gained, results are permanent. In other procedures, fat cells are destroyed and, once they are destroyed, they don't come back. If weight is regained, it won't be regained in the areas where fat cells were destroyed. Those areas begin to look saggy as fat cells "clump up" in other areas. But since LipoLaser is a natural and holistic approach, if weight is gained, it will also be gained back in those trouble spots.
Q: Are there any other new services you want readers to know about?
A: There's a new face treatment program, which just began this month, called a Microcurrent Non-Invasive Facelift. The technique uses a device that mimics the electric current that keeps facial muscles tight. When done in a series, a client can achieve facial tightening, improved collegen and diminishment of fine lines and wrinkles. It's aptly been nicknamed the "lunch time natural face lift" because you can see a difference after just one visit.
LipoLaser of South Jersey is located at 100 W. Old Marlton Pike, Marlton. For more information, call (856) 596-3000 or visit LipoLaserFat.com.
Published (and copyrighted) in Suburban Family Magazine, Volume 3, Issue 7 (September, 2012).
For more info on Suburban Family Magazine, click here.
For information about advertising in Suburban Family Magazine, click here.
To find out where to pick up your copy of Suburban Family Magazine, click here.