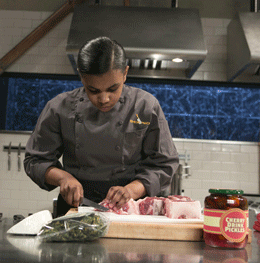 Star Citizens: November, 2011
Victoria Draper
Washington Township
Draper (pictured), a Washington Township teen and former Miss New Jersey High School America winner, founded the Rose Petal Community Service Project. Her goal is to collect and donate 200 prom dresses (she's just a few dresses shy of her goal), so girls can still enjoy prom if they cannot afford a ball gown of their own.
Morgan Murnane and Ashley Montoya
Cinnaminson
These fourth grade friends raised money with the American Cancer Society Making Strides Against Breast Cancer 5k walk at Cooper River. They walked in honor of Morgan's grandmother, a breast cancer survivor, while raising funds through sponsorships to help the cause.
Mindy Schnepf, Nicole Mustaccio, Jaime Fauver and Jennifer Gaffney
Mount Laurel
Organized by the four students of the Lenape High School AIDS Awareness Community Service Committee, Lenape High School had the strongest group showing at AIDS Walk Philly in mid Oct. The high school community took part in the eight mile walk to benefit charities, raising $1,000 for the AIDS Fund and $2,000 for the Spirit of the Holidays.
Rosemary Sieber
Marlton
Though Sieber was diagnosed with MS at 19 and temporarily paralyzed from the waist down, she recently completed her third 100-mile race as part of the Bike MS: City to Shore Ride. Her Marlton-based team raised $31,830 for the cause.
Debbie Zee
Voorhees
Zee, the Director of Food Service Choices for Voorhees district, is receiving accolades for her efforts to improve school lunches. Zee enrolled Osage Elementary School in the Healthier US School Challenge, an initiative spearheaded by Michelle Obama, which involved monetary rewards for high participation. Thanks to Zee's work, Osage received a bronze award and represented one of only three participating New Jersey Schools. She hopes to enroll all district schools next year.
Bob Wagner
Medford
Wagner, a Medford resident and small business owner, this month donated $5,000 to the town of Medford for next year's Independence Day celebration because the township's budget shortcomings would eliminate them otherwise. The managing partner of Braddock's Tavern and Ott's Restaurant hopes that his donation will inspire other community members to pitch in, too.
Robert Taylor
Mount Laurel
Taylor, a Mount Laurel resident, rescued a driver whose car hit a neighbor's garage and struck a gas line, sparking a fire in the car and house. He pulled the woman to safety, then made sure the neighbors were safely out the house and away from danger. For his heroism, the 76-year-old was commended at a Mount Laurel Township Council meeting in mid Oct.
Larry Colacicco
Cherry Hill
Here's a real life superhero: Colacicco spent 25 years as a volunteer with the Cherry Hill fire department, where he served as a fire captain, fire marshal, inspector and public information officer. Now he works as Station Chief for the Deer Park Rehab Station, providing relief to fire victims with blankets, food, clothes, towels and more.
Jarrod Skole
Mount Laurel
Skole was diagnosed with cancer in 2006 at the age of 10. Now a cancer-free Lenape High School freshman and athlete, he has decided to reach out and help local children living with cancer. His book, "Imagine What's Possible," explains his journey as a child, using visualization techniques as a form of personal healing.
Maggie Foss
Washington Township
Foss, of Bunker Hill Middle School, held a benefit drive to save needy animal shelters in her area. In one day she collected more than 400 items including toys, blankets and food. This Washington Township girl also volunteers her time at a no-kill animal shelter, The Animal Adoption Center in Lindenwold.
Adele Taylor
Monroe
Taylor, 16, was honored at the third annual TeenNick Halo Awards for her literacy advocacy, including founding several reading initiatives and donating thousands of books to area schools. The Williamstown High School freshman was recognized at a celebrity gala event in Los Angeles, Calif. last month, and given a $10,000 grant for her cause.
Published (and copyrighted) in Suburban Family Magazine, Volume 2, Issue 9 (November, 2011).
For more info on Suburban Family Magazine, click here.
For information about advertising in Suburban Family Magazine, click here.
To find out where to pick up your copy of Suburban Family Magazine, click here.