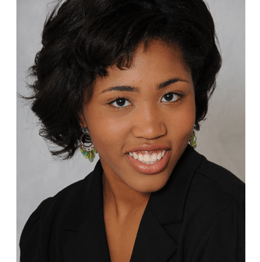 Star Students: August, 2011
Alexander Chiommino
, Mount Laurel
Chiommino (pictured), a third-grade student at Countryside Elementary, won first place in the Mathnasium TriMathlon, with a perfect score of 800 out of 800. The Mount Laurel boy was recognized by the Board of Education in August and received a gold medal for his performance.
Hunter & Travis Reese, Marlton
Hunter and Travis, brothers attending Wedgewood Elementary School, collected $2,140 for the National Multiple Sclerosis Society, which assists those affected by the disease. As part of a school-wide read-a-thon, the pair, (pictured with teacher Maggie Herrera), accepted donations far and wide for each book read, making them the two top fundraisers in the school. The school's participating students read 4,297 books and raised nearly $7,000 for the cause.
Harry Lewis, Moorestown
Lewis spent his summer volunteering at the Moorestown Library, guiding middle and elementary school students through the children's department summer reading program. Though he initially started volunteering as a requirement of his Eagle Scout award three years ago, the rising Moorestown High School sophomore continues to volunteer every week.
Alaina Dunbar, Washington Township
Dunbar, of Sarah Mottershead's fifth-grade class at Whitman Elementary School, was named a Philadelphia Phillies Most Outstanding Reader. She was honored in a ceremony held at Citizens Bank Park this summer, during the ballpark's "Be a Phanatic About Reading" literacy day.
Nicholas Fuzer, Medford Lenape High School student Fuzer, 18, was awarded a $1,000 scholarship by the Mount Laurel Garden Club, for outstanding academic and extracurricular achievement. Fuzer, a 2011 Lenape grad, was a varsity football player for Lenape, an Eagle Scout, an altar server at St. John Neumann Roman Catholic Church in Mount Laurel and a member of the National Honor Society.
Matthew Venazi, Cherry Hill
Venazi, a rising senior at Cherokee High School, was invited to take the United States Naval Academy's Summer Seminar in Annapolis, Md. Venazi, a Naval JROTC cadet at Cherokee, spent the week studying topics like oceanography, seamanship and navigation, while enduring morning PT sessions like a normal recruit.
Rishi Chauhan, Voorhees
Chauhan assembled the InvenTeam at Eastern Regional High School, consisting of 15 eco-minded students tasked with developing a global solution to water contamination. The group is designing a water filtration prototype to make water in developing countries suitable for drinking and household use. The Eastern InvenTeam is one of 20 finalists in an invention competition sponsored by the Lemelson-MIT Program; winners get a $10,000 grant for their project.
Christopher Ragussa, Haddonfield
Ragussa was the only Haddonfield Memorial High School student to be invited to BizEd, an intensive two-week summer program sponsored by the Rutgers University School of Business. Ragussa was one of 43 New Jersey high school students chosen to attend the program, where he participated in business case studies and seminars.
Ryan Scheffler, Medford
A Shawnee High School 2011 graduate, Scheffler received a $1,000 scholarship from Perry Resources. The lacrosse player and National Honor Society member was chosen based on his grades, school activities (including leadership positions on several clubs), community involvement and a submitted essay. Scheffler plans to study pre-law at Notre Dame.
Matthew Clark Schopfer, Cherry Hill
Schopfer, a rising senior at Cherry Hill West, attended the United States Coast Guard Academy Introduction Mission summer program in New London, Conn., this July. During the weeklong course, candidates were given the chance to experience life as a Coast Guard academy freshman, attending engineering classes and sailing lessons, and taking the physical fitness examination.
Paul DiNapoli, Voorhees
Eastern Regional High School sophomore DiNapoli, a talented young pianist, performed at Chestnut Hill College for the Children Helping Children concert fundraiser, benefiting the Ronald McDonald House.
Madeline Atkins, Julia Cohen & Sammy Schonwald, Mount Laurel
Three young readers each read more than 100 books this summer as part of the Mount Laurel library's "One World, Many Stories" summer reading program. Sixth grader Julia Cohen and fifth grader Sammy Schonwald, both of Hartford School, and Madeline Atkins, a second grader at Larchmont Elementary School, were in the top three readers out of 389 participants.
Published (and copyrighted) in Suburban Family Magazine, Volume 2, Issue 6 (August, 2011).
For more info on Suburban Family Magazine, click here.
For information about advertising in Suburban Family Magazine, click here.
To find out where to pick up your copy of Suburban Family Magazine, click here.