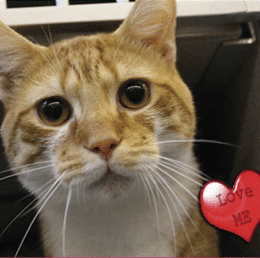 COIT
COIT is celebrating National Pet Month by hosting a pet drive that will benefit the Animal Welfare Association (AWA) located in Voorhees. COIT is a proud sponsor of the AWA—and, during the month of May, their customers will receive a free 16-ounce bottle of pet odor remover and a $25 gift certificate for their next cleaning for donating any items off the AWA's wish list. "This is a great way to help support the Animal Welfare Association and thank our customers for supporting us," says COIT owner Lori Colino.
Adopting a new dog or cat is another great way to celebrate National Pet Month. If you are looking for a pet, make sure you check out local shelters in our area. "There is something so special about shelter dogs," says Colino. You can check out current dogs, cats and rabbits up for adoption on the AWA's website, awanj.org.
Kimberly McKeever, AWA's development assistant, says COIT's support has been vital to the organization. "Lori goes above and beyond to support our cause," says McKeever. "Not only does her company fund us, but they clean our facility and provide gift certificates for cleaning services to those that adopt animals from us. Many of Lori's customers have adopted pets from us, thanks to her making the connections."
A Pet's Best Friend
More than 60 percent of COIT's customers have pets, so they understand that sometimes man's best friend can have an accident or two over the years. They strive to help pet owners create clean and healthy environments. Pet households re­quire fast and convenient solutions to pet odor and stain problems, whether in carpets, rugs, upholstery, drapes or tile and grout. Colino recommends that households with pets schedule cleanings every six months to keep the carpets clean and fresh. "We know how to quickly and effectively alleviate pet stains and odors from your carpets, upholstery, tile, grout and draperies," says Colino.
COIT uses products that are environmentally friendly and safe for children and pets. Its state-of-the-art deodorizers can permanently eliminate unwanted smells, including mildew, urine, pet odors and smoke.
Colino explains the importance of duct cleaning in households with pets. "Having your air ducts cleaned will make your house smell clean and fresh," she notes. "Air ducts in a pet household often have lots of pet hair, pet dander and pet odors trapped in their system. When they are cleaned, you can smell the difference right away."
Ways to Donate
COIT would be glad to accept items off the AWA's wish list while they're at your house during the month of May, and in return they'll give you a free bottle of pet odor remover and a $25 gift certificate for your next cleaning. You can also drop off the items at their office, located in Somerdale. Also stop by the AWA, located on Centennial Boulevard in Voorhees, with your donated item.
COIT also offers professional cleaning service for carpets, drapery, upholstery, area rugs, air ducts, dryer vent and tile and grout. All of COIT's technicians are certified and professionally trained and adhere to carpet manufacturers' recommendations and warranty requirements, including those for stain-resistant carpets.
"COIT never disappoints," says Lara Leonetti of Mickleton, a longtime COIT customer. "I have a 110-pound dog and white carpets—COIT always keeps them looking new." COIT is located at 609 Grace St. in Somerdale. Reach them at (856) 566-0700 or at www.coit.com.
Animal Welfare Association Wish List
Bleach; paper towels; liquid laundry detergent; hand sanitizer; hand soap refills; liquid dish detergent; large trash bags; rubbing alcohol; canned and dry dog, puppy, cat and kitten food; dog and cat crates; dog and cat treats; dog and cat toys; clay non-clumping kitty litter; plain rabbit food pellets; timothy hay; bunny toys.
Photo: Bowie orange and white short-haired male
Published (and copyrighted) in Suburban Family Magazine, Volume 2, Issue 3 (May, 2011).
For more info on Suburban Family, click here.
For information about advertising in Suburban Family, click here.
To find out where to pick up your copy of Suburban Family, click here.