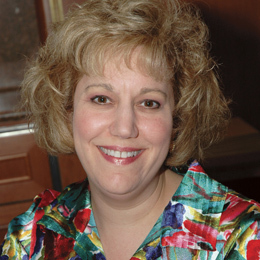 Star Citizens: February, 2011
Donna Platt
(pictured)
Voorhees
Donna Platt, the municipal prosecutor in Winslow, Berlin Township, Chesilhurst, Hi-Nella and Stratford, received an award for her support of the Camden County Women's Center. Platt dedicates her time making sure victims of domestic violence receive appropriate care.
John and Deborah Giacoboni
Cherry Hill
John and Deborah Giacoboni received the Outstanding Volunteer Fundraisers Award from the Association of Fundraising Professionals Southern New Jersey chapter for organizing an annual car show to benefit Samaritan Veterans' Hospice Services. This is the third annual Veterans' Car, Truck and Bike Show that the Giacobonis have organized, raising more than $14,600 in the past three years.
Helene Pierson
Washington Township
Helene Pierson, executive director of the Heart of Camden, a nonprofit organization, has helped with the rehabilitation of 50 homes, built a brand-new community theatre, streetscaped portions of the neighborhood and built a berm to improve air quality between area businesses and the neighborhood. Her organization is currently building a gymnasium and community center for the local community and Sacred Heart's K-8 School, which has never had a gym of its own.
Jim Ewen
Medford
Jim Ewen, a member of the Yellow Ribbon Club and a former Marine, has been sending deployed U.S. troops in Iraq and Afghanistan hundreds of jars of his homemade "Jim's Jarhead Jerky." After he and his wife began sending the jerky to their son-in-law in Iraq, they were flooded with requests for the beefy treats.
Brandon Pugh
Moorestown
Brandon Pugh, a senior at Moorestown High School, received the 2011 High School Good Citizen Award from the Moorestown Service Club Council. The annual award honors outstanding students who demonstrate exemplary volunteer service. Pugh has volunteered for more than 6,000 hours since 2007 and has traveled on 10 humanitarian relief trips abroad, starting when he was 14.
Andrew Herman
Mount Laurel
Andrew Herman reached the rank of Eagle Scout—the highest rank in scouting—and was honored by the Mount Laurel council and the mayor. To attain that honor, he designed and constructed an outdoor aviary at the Paws Farm Nature Center, allowing the center's birds to be safely let outside in the warmer months.
Frankie O'Haus
Medford
Sixteen-year-old Frankie O'Haus earned his Eagle Scout Badge for a fundraising project that benefited The Odyssey Team's Helping Hands, an organization that helps to provide prosthetic hands to children in need in developing countries. O'Haus raised money to purchase 25 kits, which are used to assemble prosthetic hands, and then joined family, friends and fellow scouts to put the hands together and donate them to the cause.
Madi Schwartz
Cherry Hill
Madi Schwartz, a junior at Cherry Hill East, created East's H2O for Life club, which raises money to donate to its partner school in Cameroon, Africa. The H2O for Life Foundation connects organizations and groups with schools in developing countries that are in need of clean water. To date, East has held a wristband fundraiser and two bake sales toward a goal of raising $1,500.
Alexandra Forbes
Haddonfield
Eleven-year-old Alexandra Forbes worked with Doggie and Kitty Style owner Christina Zingarina to set up a pet supply donation box at the shop. Forbes decided she wanted to give back to the Animal Orphanage of Voorhees, after her father adopted a dog from the shelter.
Gabriel Casciato
Marlton
Gabriel Casciato, a sophomore, was named student of the month for Cherokee High School. An environmental advocate, he presented to the Evesham Board of Education a Facebook page he created in order to raise awareness of natural resources in the area.
Malaree Byme
Medford
Ten-year-old Malaree Byrne was presented with a municipal proclamation by Medford's Township Council for raising almost $250 for Habitat for Humanity through a bake sale.
Published (and copyrighted) in Suburban Family Magazine, Volume 1, Issue 11 (February, 2011).
For more info on Suburban Family, click here.
For information about advertising in Suburban Family, click here.
To find out where to pick up your copy of Suburban Family, click here.