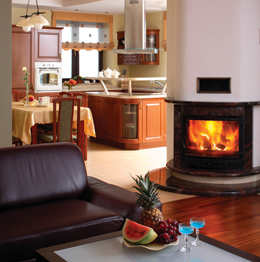 Home Improvement
Here are 10 ways to make the interior of house feel more like home—along with suggestions of local contractors that can help you get the job done.
1 Save money by investing in new handles on your cabinet doors, to give your kitchen a new look on a budget, or spring for all-new custom cabinets so that everything is designed to your specifications.
Matteo Family Kitchens & Flooring Inc.
(856) 769-2490
www.MatteoKitchens.com
2 For a fresh new look, rip up that old flooring and install hardwood floors. From light wood to dark cherry, hardwood floors will make your room look bigger, and they're durable and easy to maintain.
Avalon Carpet Tile and Flooring
(856) 489-4996
AvalonCarpetTile.com
3 Your furniture is the center of attention, but buying all new things can be very pricey—so instead of buying a new couch or chair, repair, reupholster or refinish the one you have.
Furniture Doctor
(856) 768-0770
4 If you're the type of person who has a lot of clutter, you may want to invest in a closet organizer. Get rid of your dressers and fit everything into your closet to allow more space for a television, night table or chair in the bedroom. This way you have more room in the bedroom and everything is neatly organized in one space.
The Closet Gallery
(609) 714-8282
TheClosetGallery.com
5 Finished basements are a great plus for families with kids, giving them a place to hang out with their friends away from the main part of the house. Invest in comfortable carpeting and colorful paint for basement rooms, along with a television, couch and storage areas.
Canton Custom Homes
(856) 235-7582
CantonCustomHomes.com
6 Love the house but hate the wallpaper? The easiest way to give your home a new look is a fresh coat of paint or bold new wallpaper. Your rooms can have a completely different look just by changing the color or picking out a new style of wallpaper.
Giovinetti Painting
(856) 227-1503
GiovinettiPainting.com
7 One easy way to make your house green—and reduce your energy bills by hundreds of dollars—is to invest in high quality insulation. Many companies now offer more cost effective ways to insulate your house against winter chill and summer heat.
Optimal Energy
(856) 802-0211
OptimalEnergy.com
8 From valances to blinds, elegant floor-sweeping sheers to eco-friendly bamboo shades, there are hundreds of ways to make your windows stand out, and ensure your privacy at the same time.
Best Drapery and Design
(856) 429-2242
EBestDesign.com
9 A Jacuzzi bath tub can be a value-adding feature to your master bedroom. After a long day, it's the just the thing to come home to.
Weinstein's Bath & Kitchen Showroom
(856) 833-1576
www.WeinsteinSupply.com
10 A fireplace is always a great way to stay warm, while saving a little off the heat bill. If you're sick of putting in the work, go with a gas fireplace. It's easier and is a great addition to your room.
Rettinger Fireplace Systems, Inc.
(856) 783-5501
RettingerFireplace.com
Published (and copyrighted) in New Homeowner's Resource Guide, DelValMedia, January, 2011.