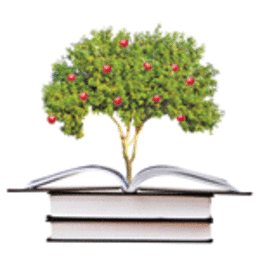 Education that Grows from a Solid Foundation
Each year, Catholic schools throughout the nation celebrate Catholic Schools Week with fun events for students, their families and others throughout the community. It is a time to rejoice in the spirit that each school brings to its community and illustrate values offered to students. This year, Catholic Schools Week is held from Sunday, Jan. 30 to Friday, Feb. 4. In South Jersey, Our Lady of Good Counsel in Moorestown, St. Joan of Arc in Marlton and St. Mary of the Lakes in Medford are all a part of the celebration.
Values of Catholic school education
While each school is unique in its approach, Our Lady of Good Counsel, St. Joan of Arc and St. Mary of the Lakes share a common foundation in mission and philosophy. They are committed to providing a learning environment rooted in Catholic faith – where students develop spiritually, academically, emotionally, physically and socially. According to St. Mary of the Lakes School Principal Nina Hoover, "We commit ourselves to the total development of our students. It is our belief that Catholic schools provide the fullest and best opportunity for children to experience the threefold purpose of Christian education: message, community and service."
"A great example of this purpose is our service project for Catholic Schools Week, 'Pennies for Peace'," explains Mary Clare Brandt, marketing chairperson for St. Joan of Arc School and mother of two. "The children are collecting change in order to help bring hope and educational opportunities to children of Afghanistan and Pakistan."
Christian values, such as respect for self and others, leadership and responsibility, are integral to the Catholic school curriculum. They strive to develop well-rounded children who are empowered to reach their fullest potential, and to develop strong family and school relationships.
"The most important aspect of Catholic education for my children is the formation of their faith, which will carry them through the hardest times in their lives," says Michelle Molz, a mother of three and marketing director at Our Lady of Good Counsel Parish. "I attended Catholic elementary school and high school, thanks to my parents' sacrifices to send me there. I am a stronger person because of it. My faith has served me very well and I want that same foundation for my children."
Along with their commitment to Christian values, Our Lady of Good Counsel, St. Joan of Arc and St. Mary of the Lakes offer excellent academic programs from early childhood education through eighth grade. The three schools are staffed by state-certified teachers and accredited by the Middle States Association of Colleges and Schools. Religion, math, computer education, science, integrated language arts, religion and social studies are offered, as are foreign language classes that encompass culture, history and tradition. Physical education, health, music and art are also included. This comprehensive approach results in consistently above-average scores on national standardized tests.
A place where everyone knows your name
According to Molz, "At Our Lady of Good Counsel, children receive a head start academically with full-day kindergarten in a secure and loving environment, and emphasis on the formation of solid Christian values. Students receive individual attention from their teachers, who know each child by their first name; they know their parents, and their brothers and sisters. Our school is like an extended family because our class sizes are small and our commitment to families is intense."
Although each school's offerings are different, the three area Catholic schools offer a great number of extra-curricular activities such as music and band, student council and a variety of sports. Mission Club, Computer Club, and Book Club also are popular. "In keeping with our mission, St. Joan of Arc offers a very caring and nurturing environment that strongly emphasizes multiple intelligence learning and the recognition of different learning styles," Brandt explains.
"Our dedicated staff embraces each child's unique talents, abilities and challenges."
Open Houses during Catholic School Week —All are welcome!
Our Lady of Good Counsel Parish School
Sunday, Jan. 30,
Noon – 3 p.m.
Early Childhood Center,
32 W. Main St. in Moorestown
Monday, Jan. 31,
9 a.m. – 11 a.m.
Main School, 23 W. Prospect Ave. in Moorestown
Our Lady of Good Counsel Parish School
23 W. Prospect Ave.
Moorestown, NJ 08057
856-235-7885
OLGCnj.org
St. Joan of Arc School
Sat., Jan. 29 at
4 p.m. – 5:15 p.m.
St. Joan of Arc School
101 Evans Road
Marlton, NJ 08053
856 983-0774
StJoansK-8.org
St. Mary of the Lakes School Sun., Jan. 30
1:00 p.m. – 3:30 p.m.
Coffee and Q&A with the principal
Wed., Feb. 16,
9:00 a.m. – 10:30 a.m.
St. Mary of the Lakes School
196 Route 70
Medford, NJ 08055
609 654-2546 | SMLSchool.org
Published (and copyrighted) in Suburban Family Magazine, Volume 1, Issue 10 (December, 2010).
For more info on Suburban Family, click here.
For information about advertising in Suburban Family, click here.
To find out where to pick up your copy of Suburban Family, click here.