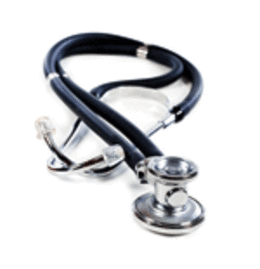 What's Up Doc?
Parents recognize the importance of finding the right pediatrician.
Parents recognize the importance of finding the right pediatrician.
After moving to the suburbs of South Jersey 18 years ago, newlyweds Michelle and Steven Scheinthal began settling in to their new community. The couple was thrilled when Michelle became pregnant. Later, they were shocked to find out Michelle was carrying triplets.
"Steven did all of the initial legwork to find us a pediatrician," Michelle recalled. "He gave me a list compiled from recommendations that came from his coworkers and friends."
Michelle remembers scheduling a meeting with the first group of doctors on the list. She immediately took a liking to the first doctor she interviewed from Haddonfield Pediatrics and made her decision quickly. "I was looking for doctors that were competent and convenient and I found them."
"Sick" and "Well" Waiting Rooms
Dr. Eric Berman is one of the senior partners at Advocare's The Farm Pediatrics. He explained that when choosing a pediatrician, "you can make an appointment to interview a doctor in the office or call and ask your questions over the phone." Some of the common questions he said people always ask include their concern about whether there are separate waiting rooms for sick and well children. Another typical concern parents have has to do with the wait time. He offers separate sick and well rooms, both equally cheerful, at both the Marlton and Voorhees locations. The doctors try to keep the wait time down by limiting the numbers of well check ups offered each day to decrease the waiting time for sick children. A doctor is always on call, and a regular call hour is offered early each weekday morning when one of the doctors can be reached with questions or concerns.
Special Needs, Special Doctor
Concerning a child with special needs, a strong working relationship between the family and the pediatrician is essential. Dr. Berman recommends looking for a doctor who can spend the time you need with them, someone who is receptive to your questions, as well as a doctor or group whose staff are going to be accessible and helpful with getting and helping you coordinate various services the child may require. "Once a child is being seen by specialists, we go over everything with them to help them interpret and put those results and information they've been given into perspective," explained Dr. Berman.
If you feel hesitant to bring up a controversial topic, remember it is okay to share this information along with the reason for the office visit. For example, there may be different ideas about immunization you want to explore with your child's pediatrician. "Always ask questions and express concerns. Have your questions written down," advises Dr. Lee Lerch of Lerch and Amado Pediatric Associates in Gibbsboro and Washington Township. In many cases, he refers parents to studies that help them understand the evidence-based medicine he practices.
Dr. Berman explains that parents have to be comfortable with these decisions for their child. "You should absolutely express your differing ideas to your child's pediatrician. A lot of science goes into making these decisions and the parent has to be informed so they can make a choice they will be comfortable with," he stated. Dr. Berman clarified the issue by saying that without understanding the great benefits we expect from immunizations in preventing major diseases, a person with different ideas about getting immunizations for their children would be saying in effect, I just don't want to put that seat belt on my child."
In the case of the Scheinthals, for the past 16 years their three sons have found comfort in the medical care they receive at Haddonfield Pediatrics.
When to stop going to the pediatrician is "a parent/child decision, a personal thing between them," explains Dr. Berman. "Sometimes insurance companies decide that for you, dictating that a child over the age of 18 must see a general practitioner."
Finding the Right Doc: Make A for Effort
According to Dr. Lee Lerch of Lerch and Amado Pediatric Associates, selecting a pediatrician should take the following list of criteria, practical considerations that he calls the three A's, into account to find a doctor who is:
1. Affordable: as in, they take your insurance.
2. Affable: that is, you get along with the doctor and have found someone who will answer your questions and will take the time to communicate with you.
3. Available: because you must know that you will be able to count on them when you need them.
Q: How often should I schedule my child for a check-up?
A: A check-up, or well care visit is an opportunity for you to ask questions and learn more about various health, growth and development issues as well as for the physician to perform a physical exam. In the first two years, these visits are frequent, and are arranged around the immunization schedule. We usually will schedule your infant at 1 week, 2, 4, and 6 months, 9, 12, 15, and 18 months, then every year until age five. After that, every other year until age 11 years, then back to yearly. Reprinted with permission from advocaredoctors.com.
Published (and copyrighted) in Suburban Family, Volume 1, Issue 3 (May, 2010).
For more info on Suburban Family, click here.
For information about advertising in Suburban Family, click here.
To find out where to pick up your copy of Suburban Family, click here.