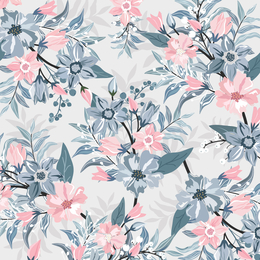 Do your Research
Before undergoing a cosmetic procedure, there are some important details to consider about the provider.
If you've found yourself considering a cosmetic procedure lately, you're not alone. The field of plastic surgery experienced a phenomenon known as "Zoom Boom" as patients sought specific procedures that would have them looking better on virtual platforms, from eyelid lifts and facelifts to facial injectables. However, if they are too hasty, patients could find themselves at a provider who over-promised and under-delivered.
Suburban Family talked to local physicians about the importance of research when it comes to any cosmetic treatment and red flags to look out for.
Provider Qualifications
Before a person invests in a product or service, one of the first steps they'll take is online research. Reviews are beneficial as you narrow down your choices, but be on the lookout for anything that seems unusual. Crowdsourcing on social media among your friends is also an option. A close contact who has firsthand experience with a provider will not only provide their opinion, but would have their results to share as well: Are they natural-looking or does it look like she had "work done?"
Dr. Lyle M. Back of Cosmetic Surgery Center of Cherry Hill says patients should drill down on the qualifications (and corresponding level of experience) of the individual who will be evaluating you, making decisions about your care and providing procedural services to you.
He says not to assume anything about the person in charge, especially when it comes to a surgery center versus a med/medi-spa. "The term 'surgery center' reliably indicates a legitimate, physician-supervised and staffed medical office or outpatient surgical center. The unregulated, vague terminology of 'medi-spa' is certainly intended to imply certain things from a marketing point of view, but in reality tells you very little. You cannot assume anything about who is charge, what sort of medical supervision there is (if any), what the qualifications of the staff are or the appropriateness of the level of services/procedures being offered. It is very much a 'let the buyer beware' situation," says Back.
Dr. Pooja Malik of Malik Medical Aesthetics recommends asking providers about their training, experience and other credentials, such as board certifications. For instance, if a patient is looking for facial injectables, those who are approved to administer them include "physicians—an M.D. or a D.O., preferably board certified in cosmetic and aesthetic medicine—plastic surgeons, dermatologists, nurse practitioners and physician assistants, as well as registered nurses under the supervision of a physician. Those who are not approved to administer injectables include medical assistants, aestheticians, licensed vocational nurses and salon professionals, among others," she says.
Red Flags
The biggest red flag in Back's opinion is "no visible physician presence." Patients should know who is in charge and responsible for all procedures.
Price is also something to pay attention to, says Malik. "There's an old saying, 'If something sounds too good to be true, it probably is.' That saying applies to the price of facial injectables. In other words, don't choose an injector only because they are the least expensive, because you will likely pay for that 'bargain' in some other way: lesser quality, inadequate training, or, worst of all, a compromised result. So, if a provider quotes a price that seems dramatically lower than others you have received, my best advice would be to keep looking. At the very least, be sure to research that provider more thoroughly before making your decision."
And as many places look to capitalize on the Zoom Boom, patients should also be wary of a provider who promises to be an expert in everything. "It's better to find a provider who focuses on quality over quantity," says Back. "You don't become an expert specialist by doing 100 things once or twice but by doing one thing 100 or more times. Sometimes a pretty good indicator of the doctor's area of focus is what seems to be most prominently featured on the website, especially the home page. If it is filled with information about 'hair transplantation' that would not be my first choice for getting my facelift."
Published (and copyrighted) in Suburban Family Magazine, Volume 12, Issue 7 (October 2021).
For more info on Suburban Family Magazine, click here.
For information about advertising in Suburban Family Magazine, click here.
To find out where to pick up your copy of Suburban Family Magazine, click here.