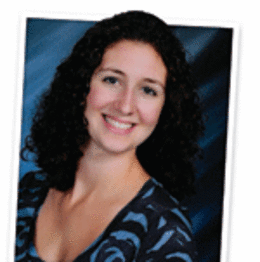 Star Students: July, 2010
Danielle Fau
Shawnee High School
Danielle Fau (pictured), who lives in Medford Lakes, established a SAT Boot Camp for students in Camden, an academic and social program that brings together students from Shawnee High School's National Honor Society with students from Camden schools. She was a keynote speaker at the Medford-Vincentown Rotary and the Medford Lakes Country Club's joint dinner and meeting. Danielle was a recipient of the Rotary Scholarship and will be attending the University of Pennsylvania in the fall.
Stephen Schwartz
Lenape High School
As a member of the school's track team, Stephen, 16, organized the Run for Relief 5K Run/one mile walk in the spring in Mount Laurel. More than 200 people showed up to the event, which raised $4,650 for earthquake victims in Haiti. All proceeds were donated to the Center of Hope, a non-profit organization that provides aid to Haitian orphaned children and their caregivers.
Calvin Hou
Cherry Hill High School East
Seventeen-year-old Calvin Hou is the top-performing physics student in New Jersey. This senior earned the title of "Merck Scholar" for his outstanding performance in the Physics category of the 60th Annual Merck State Science Day Competition on May 19. He was honored in June at an awards ceremony at the Merck Research Laboratories in Rahway.
Katie Gill and William Kouser
Washington Township High School
Financial literacy seems to be in short supply in the nation these days. But a trio of students from Washington Township High School—juniors Katie Gill, William Kouser and senior David Lanza (not pictured)—notched perfect scores on the National Financial Capability Challenge, sponsored by the U.S. Department of the Treasury and U.S. Department of Education.
Kendall DeLorenzo
Moorestown High School
Kendall DeLorenzo, 17, received the Moorestown Improvement Association Ellen Shiplee Scholarship Award at an awards ceremony in June. The Shiplee Scholarship is awarded to a graduation senior who exemplifies the ideals of leadership and volunteer service of the late Moorestown resident Ellen Shiplee.
Spencer Levy
Stockton Elementary School
Spencer Levy is saving lives, one taste bud at a time—the third grader raised $586 in the spring for the Children's Hospital of Philadelphia (CHOP) through his third annual Cookies for Kids bake sale. For two weeks each year, the 8-year-old bake cookies and delivers them to customers, mostly made up of the staff, faculty and student body of his school. Spencer came up with the idea in 2008, and to date, has raised $1,348 for CHOP.
Mark Massaro
Shawnee High School
The eighteen-year-old is the quintessential well-rounded student. With his goal to become a veterinarian, he has volunteered more than 350 hours for the Philadelphia Zoo as an exhibit interpreter and animal caretaker. He has received the Lenape Regional High School District's Pride Award, was class valedictorian and had a 6.0 unweighted GPA.
Julie C. Warren
Bishop Eustace Prep School
The 16-year-old was named the 2010 recipient of the Saint Michael's Book Award for Academic Achievement with a Social Conscience. The award recognizes students who demonstrate a commitment to leadership in volunteer service and academic achievement. The Marlton student helped renovate a house into dorm rooms for less fortunate college students in Camden.
Isiah Williams
Hartford Middle School
This fifth grader was the top fundraiser in his school for the Juvenile Diabetes Research Foundation Kids Walk. He raised $600 for Hartford, winning a school fundraising contest for his class and making the school the top fundraising school in South jersey for the second year in a row.
Steven Alfano, Kyle D'Souza, Cassian LeJeune and Drew Meyer
Haddonfield Friends School
These fifth graders were First Place Winners in the Coriell Institute New Jersey Tri-County Science Fair, a competition that draws contenders from some of the best public and independent schools in the Delaware Valley. Alfano won for Engineering; D'Souza, Physics; LeJeune, Microbiology; and Meyer, Consumer Science.
Qingyu Meng
Signal Hill Elementary
Qingyu Meng, 10, received an International Youth Art Exchange award of the World Awareness Children's Museum. He won 2nd place in the 3rd-5th Grade category throughout the US for his work, Celebrating Chinese New Year.
Megan Oravsky
Northern Burlington County Regional High School
The senior will be playing flute as part of the Golden Key Music Festival at Carnegie Hall. Recently, she was awarded the Outstanding Musicianship award based on her skill in a jazz competition performing improvisational solos. She has also received the 2010 Louis Armstrong Award for her pianist abilities and dedication. She plans to become a music education major in the fall. Published (and copyrighted) in
Suburban Family
, Volume 1, Issue 5 (July, 2010).
For more info on Suburban Family, click
here
.
For information about advertising in Suburban Family, click
here
.
To find out where to pick up your copy of Suburban Family, click
here
.