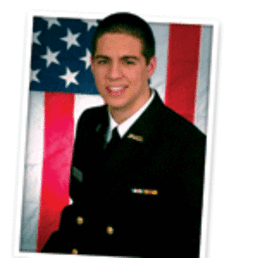 Star Students: August, 2010
Tyler Bothel
Cherokee High School
Tyler Bothel (pictured), 17, of Marlton, will attend the University of Pittsburgh this fall thanks to the complete academic scholarship he was awarded by the United States Naval Reserve Officers Training Corps (ROTC) program. Bothel will study political science at the University, while completing his naval officer training at Carnegie Mellon University, also in Pittsburgh, as part of a joint program between the two institutions. Bothel, a member of the Cherokee High School Class of 2010, was president of the student council, vice president of the Cherokee National Honor Society and president of the National German Honor Society, among his other activities.
Andrew Bor
Hofstra University
Andrew Bor, 20, a marketing/entrepreneurship major, has accelerated his program of studies at Hofstra University in Long Island, in order to finish his degree in three years rather than the usual four, thanks to the growth of his Voorhees-based entertainment and event hosting business, Rockit Entertainment.
Nathan Butler
Indian Mills Middle School
Nathan Butler, 13, Shamong, recently performed The Jackson Five's "I'll Be There" on WDAS 105.3FM for rapper Asher Roth and Maxwell of Q102FM. Nathan, who performs this song regularly as a member of the Philadelphia Boys' Choir, has just returned from a tour of China with the Choir.
Shari Boiskin
Rosa Middle School
Shari Boiskin, 11, Cherry Hill, is this year's Miss New Jersey Majorette baton twirler, for the middle school age bracket. Shari has performed in local parades, including Haddonfield's 4th of July parade. She also has competed with her sister Gabi (see below), also a majorette, in the Junior Olympics and internationally.
Gabi Boiskin
Woodcrest Elementary School
Gabi Boiskin, 10, Cherry Hill, a fifth grader, is this year's Miss New Jersey Majorette baton twirler for the elementary school bracket. With her sister Shari (see above), Gabi has performed in local and other parades, including the famed Annual Pulaski Day Parade down Fifth Avenue in New York City.
Julianne Janocha
Camden County College
Julianne Janocha, 19, Sicklerville, Camden County College Class of 2010, was recently selected by the New Jersey All-State Academic Team, sponsored by Phi Theta Kappa International Honor Society and the Coca-Cola Foundation. Janocha completed her associate's degree in elementary/secondary education with a 3.45 grade-point average.
Breanne Beadle and Taylor Bergeron
Shawnee High School
Breanne Beadle, 17, and Taylor Bergeron, 16, both of Medford, each won gold medals at the 2010 National FCCLA (Family Career, and Community Leaders of America) Leadership Conference held in Chicago this July. The Shawnee High School senior and junior competed against over three thousand students from over 1,100 FCCLA chapters.
Hunter Presti
Cherokee High School
Hunter Presti, 18, of Marlton, is headed to American University in Washington, D.C., to study history and political science. Presti, Cherokee High School Class of 2010, is the recipient of several academic awards, including the Verna H. Powell Memorial Scholarship. He also was president of the school's chapter of the National Honor Society, and captain of the school's debate team.
Stephany Colombo
Camden Catholic High School
Stephany Colombo, 18, Moorestown, was this summer awarded the 2010 Congressional Art Award from Congressman John Adler. Colombo, a member of the Camden Catholic High School Class of 2010, won the award for her self-portrait which will now hang in the U.S. House of representatives through next summer.
Lauren Serebranksy
Camden County College
Lauren Serebranksy of Washington Township, Camden County College Class of 2010, was selected to the New Jersey All-State Academic Team. Serebransky earned her associate's degree in music with a 3.89 grade-point average. She will attend Ramapo College of New Jersey to pursue a bachelor's degree in history education.
Published (and copyrighted) in Suburban Family, Volume 1, Issue 6 (August, 2010).
For more info on Suburban Family, click here.
For information about advertising in Suburban Family, click here.
To find out where to pick up your copy of Suburban Family, click here.