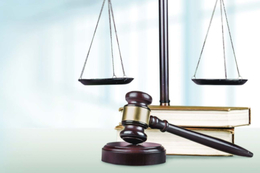 Who's Who in Family Law
The names to trust in South Jersey to guide you through these emotional times.
Family law encompasses some of the most sensitive and emotional matters in a person's life. For this reason, the people who guide you to a resolution should lead with compassion and have a proven record of success. The professionals featured in our Who's Who include attorneys who both litigate and mediate, and financial advisors who ensure your assets are protected and fairly distributed, but most of all, it's their understanding and respect for clients' individual situations that make them worthy of this recognition.
Stephanie J. Zane, Esq.
ARCHER & GREINER P.C.
As a member of Archer's matrimonial and family law department for nearly 20 years, Zane helps clients resolve matters associated with divorce, custody, parenting time, child sup- port, relocation, adoption and domestic violence. She routinely handles complex litigation matters but is also a trained mediator and mediation-friendly review attorney. Zane is a master, executive committee member and current president-elect of the Thomas S. Forkin Family Law American Inns of Court. Since no two cases are the same, Zane says, "I take the time to get to know and under- stand my client as a person so that I can help them achieve the best possible outcome for them in their matter. The foundation of my practice is balancing empathy and advocacy to ensure successful representation."
Salvatore Cocivera, CFP ®, MSFS
Certified Financial Planner ™
CORA CAPITAL ADVISORS
Cocivera obtained his bachelor's degree in finance from Drexel University and has a master's in financial services, which led to a career that has now spanned more than 25 years providing guidance to small business owners, corporate executives and others nearing retirement. He is accredited as a Certified Financial Planner ™ , Certified Divorce Financial Analyst and Chartered Retirement Planning Counselor. Cocivera says collaboration with a team of professionals is a key piece to accomplishing objectives, an aspect that is elevated through CORA's relationship with Baratz & Associates. "I see myself as a coach or quarterback, assisting the client to meet his or her goals," he says.
Andrew Rochester, Esq.
MORGENSTERN & ROCHESTER
Rochester began practicing law in 1994 upon graduating from the Boston University School of Law. He is a master in the Thomas S. Forkin Family Law American Inns of Court and co-chair of its mentoring committee. Rochester has argued extensively before the appellate courts of New Jersey on family law issues and has been a panelist for the New Jersey Institute for Continuing Legal Education and the Burlington and Camden County Matrimonial Early Settlement Panels. As a partner in Morgenstern & Rochester, a small boutique firm, Rochester's hands-on approach sets him apart, ensuring clients can reach him directly from day one until completion of their case.
Roseann Vanella
Professional Mediator
ADVANCED MEDIATION SOLUTIONS
Vanella's experience and credentials alone set her apart from other professional mediators in the state. Having been through a divorce herself and benefited from the advantages of mediation, she brings a unique perspective along with the ability to remain impartial while deeply empathizing with what each party is going through. Because of her in-depth financial and business experience, Vanella is well-equipped to handle even the most complex divorce mediation cases. She is currently publisher of Family Affaires magazine, a worldwide online publication and community offering education and support in the areas of special needs parenting, divorce and more. She is also president of the board of trustees for CASA (Court-Appointed Special Advocates) for Children of Mercer and Burlington Counties.
Carmela DiNicola
Professional Mediator
ADVANCED MEDIATION SOLUTIONS
DiNicola understands that divorce is a highly emotional time for couples. She also understands that there are many important issues couples need to resolve. DiNicola has the unique ability to help spouses get past the issues they are stuck on and work cooperatively toward developing peaceable and workable resolutions. Her savvy business sense is another attribute couples appreciate. And this is particularly true when there are complex financial matters that need to be tackled; such as family-owned or closely held businesses or franchises, real estate investments, stocks, bonds, stock options, international investments and unique assets. Whatever type of mediation you need (divorce or business), DiNicola has the experience, skills and dedication to ensure a positive and productive result.
Marianne Rebel Brown
Managing Partner
REBEL BROWN LAW GROUP
Brown's esteemed career in family law dates to the mid-1980s and includes a stint at South Jersey Legal Services, where she coordinated a federal grant that funded representation of survivors of domestic violence. She started Rebel Brown Law Group in 2008 and focuses on all matters of family law, including divorce, custody and wills. A certified matrimonial attorney by the Supreme Court of New Jersey, Brown credits experience and communication skills for her sterling reputation. "I want my clients to understand where their case is going, what role they have in getting through the case and what their reasonable expectations are for coming out on the other end."
Jim Turpin
President
CHELSEA WEALTH MANAGEMENT
Turpin, who has a long track record of success in the finan- cial services in- dustry, went out on his own and founded Chelsea Wealth Management in 2012. As an independent advisor, he is able to discern his clients' circumstances and tailor a portfolio customized to their specific needs. In divorce cases, he works in collaboration with the client's attorney to offer insight into the assets, helping to provide a clear picture of what finances and retirement projection will look like after the settlement. "That takes a lot of stress and strain off people," he says. "It sometimes also helps dictate decisions they're going to make in the divorce proceedings from a financial standpoint."
Antoinette Chiulli
Sole Practitioner
E. ANTOINETTE CHIULLI ATTORNEY AT LAW
Chiulli is a sole practitioner in Haddonfield who has 25 years' experience in family law and workers' compensation. She believes an amicable resolution in family law matters allows the parties to move forward. She understands the stress a client deals with in a family matter, and handles each aspect of the matter with personal attention. More than half of her cases are family law-focused, and she takes pride in her boutique firm where clients deal with her and only her as their attorney.
Kathleen P. Stockton, Esq.
STOCKTON FAMILY LAW
Stockton is both a compassionate and fierce champion for clients. With more than 20 years' experience, she represents clients in matters of divorce, alimony, prenuptial agreements, domestic violence, child support, custody and adoption. Stockton is one of a select number of attorneys designated certified by the Supreme Court of New Jersey as a matrimonial law attorney. Her success can be attributed to the respect she brings to every case, ultimately bringing them to a peaceful and efficient resolution.
Published (and copyrighted) in Suburban Family Magazine, Volume 11, Issue 4 (June 2020).
For more info on Suburban Family Magazine, click here.
For information about advertising in Suburban Family Magazine, click here.
To find out where to pick up your copy of Suburban Family Magazine, click here.