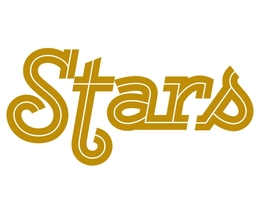 Stars
These notable locals are making a difference in our community.
Star Student
SHRUTHIKA PADHY
CHERRY HILL
Padhy, a 13-year-old student from Rosa International Middle School, was one of eight co-champions of the Scripps National Spelling Bee. She and the other winners lasted 20 rounds before the judges called for an end to the competition. Since winning, she has been featured on Jimmy Kimmel Live! and was honored at her school. —Joe Metz
Star Teacher
NATHAN KNAUSS
MARLTON
Knauss, the STORM Robotics advisor for Cherokee and Lenape, was the recipient of the FIRST Mid-Atlantic Region Woodie Flowers Award. The award is presented to only one person annually who is selected by a group of judges who look for an inspiring, outstanding and motivational mentor. His students say he tries to create a tight-knit family where everyone can learn and grow. —J.M. students
Star Students
SHAWNEE CHARITY WATER CLUB
MEDFORD
Shawnee's Charity Water Club, led by juniors Isabella Turner and Alayna Burns, hosted a Water Walk to raise awareness for the worldwide water crisis last month. Participants walked two miles while carrying a jerry can to emulate the walk that many people around the globe take to get healthy drinking water. The club raised over $1,400 from student and volunteer efforts as well as donations from sponsors. —J.M.
Star Student
JEVON TORRES
MOUNT LAUREL
Torres, a junior at Lenape, graduated from the NJ Governor's STEM Scholars. In order to graduate, Torres attended conferences, interacted with STEM leaders/policymakers all through the state and completed a yearlong research project. His team's research was focused on the treatment of aggressive brain tumors. Torres received a program diploma, a joint legislative resolution from the state and a letter from Sen. Corey Booker. He will go on to conduct research and coursework at Massachusetts Institute of Technology. —J.M.
Star Citizen
JOYCELYN AINSWORTH
OAKS INTEGRATED CARE
Meet Ainsworth, she overcame a rare brain condition, brain surgeries, losing her memory and motor skills as well as her profession. Feeling depressed, her doctors suggested volunteering to help. In 2016, she began at the Oaks Food Pantry. After regaining skills, she now works with confidence and developed herself into a great example of what hard work and determination can do.
Star Citizens
LORY COLE, DAVID GUTWIRTH, DEBBIE AND STEVE HUFFNAGLE AND MARK JASINSKI
Cole, Gutwirth, the Huffnagles and Jasinski are five parents in the Lenape Regional High School District who were recognized for their volunteer service by the Board of Education. From planning events to being involved in athletic programs, the parents are selfless and give a lot of their time to support others. A video was played at the ceremony that highlighted their work for the school community. —J.M.
Star Citizen
ANDREW CLAVERIA
AUTISM SPECTRUM MANDATE SERVICES
Claveria, who is diagnosed with autism, was referred to Autism Spectrum Mandate Services when he was 2 years old for exhibiting tantrums and aggressive behaviors and also for delayed communica- tion and social skills. At the initial testing his standard scores ranged from 84 to 89 which is the below average range. After three years of ABA services, his standard scores now range from 105 to 125, which are in the average and above average ranges. Claveria no longer requires ABA services and will be attending a regular kindergarten class in his public school district. Claveria is a great example of what ABA therapy combined with home and school collaboration can achieve for an individual diagnosed with autism.
Star Citizen
SAM SORID
MOUNT LAUREL
A 2017 Lenape graduate, Sorid hosted her second charity bike ride at Laurel Acres Park. The Move for Mental Health event had both 25- and 50-mile routes and a one-mile fun walk. Sorid wanted to raise money for local nonprofits and start a conversation about mental health. Proceeds from this year's event will benefit King's Crusade in Evesham. —Sarahjane Massaud
Star Students
LENAPE REGIONAL
HIGH SCHOOL DISTRICT
Students from the Lenape Regional High School District were recognized for their commitment to serving others by the Board of Education at the board's annual Volunteer Appreciation Night. The students honored were seniors Gabrielle Roberts from Seneca, Cyndi-Lea Miller from Lenape, Jacob Delancy from Shawnee and Caroline Small from Cherokee. Goodwill Industries awarded the selfless students with scholarships. —Joe Metz
Star Citizen
DEREK IMLER
OCCUPATIONAL TRAINING CENTER
Imler shows a great versatility in the workshop each day. Workshop supervisors frequently ask Imler to change jobs and even help fellow clients with transitioning to new jobs. Imler is talkative and friendly to everyone who enters the workshop. When staff passes Imler in his work area, Imler makes sure to ask if anything is needed. The workshop is shaped around Imler's infectious energy and the help he gives others. —J.M.
Star Students
BRYCE REECE AND JALEN SAMPSON
MOUNT LAUREL
Lenape students Reece and Sampson placed second in the 2019 Student Television Network Nationals competition for the Humorous Segment category. The duo's segment—"Mr. Lenape 2019"—aired on the school's Lenape Live morning show to promote the senior class event that is held annually. —J.M.
Published (and copyrighted) in Suburban Family Magazine, Volume 10, Issue 4 (June 2019).
For more info on Suburban Family Magazine, click here.
For information about advertising in Suburban Family Magazine, click here.
To find out where to pick up your copy of Suburban Family Magazine, click here.