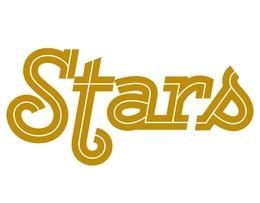 Stars
April 2019
Star Citizen
CHRISTOPHER WARREN
CAMDEN
Warren received the Citizens Champion award from the Boys and Girls Club of Camden after his 15 years of involvement and leadership with the organization. Warren served the organization in a variety of positions and continues to help raise money and manage finances for the club as he tries to improve the lives of the children he meets. —Grace Clevenger
Star Student
JAMIE DUNN
MOUNT LAUREL
The sixth-grade Our Lady of Good Counsel student was a first place district winner of the Patriot's Pen national essay youth competition. There were more than 125,000 student participants in grades 6-8. Dunn advanced to compete with winners from 18 other districts from the state. —Sarahjane Massaud
Star Athlete
McKENZIE BLAKE
HADDONFIELD GIRLS LACROSSE
After tying for third in South Jersey with 85 goals last year as a freshman, it was only a matter of time before Blake reached the 100-goal milestone for her career. She accomplished the feat on April 6 with a game-tying goal against William Penn Charter in the second half. The Bulldawgs went on to complete the comeback and win the game, 8-5, as Blake finished with four goals and eight draw controls.
Star Team
WASHINGTON TOWNSHIP BOYS TENNIS
The Minutemen came into the 2019 campaign with heavy hearts after beloved head coach Mike Schuenemann lost his battle with cancer in January at the age of 41. But they have dedicated their season to Schuenemann and have vowed to always stay positive in the face of adversity, the way he taught them. Washington Township gave new head coach John Basile a victory in his first match, and the team unveiled a banner honoring Schuenemann during its home opener.
Star Citizen
SEAN KENNEDY
MEDFORD
Kennedy ran in the Boston Marathon as a member of the Dana-Farber Marathon Challenge Team. All of the money raised by team members will be donated to the Dana-Farber Cancer Institute for further research in finding a cure for cancer. Kennedy ran in the marathon last year and was able to raise more than three times the amount of his original fundraising goal. —G.C.
Star Student
JENNA DEVER
MARLTON
The Cherokee High School junior won first place in New Jersey's Future Business Leaders of America Healthcare Administration Test competition. The competition tested multiple aspects including identifying legal and ethical issues in health care practices, enhancing communication skills and enhancing employability skills. Dever will move on to represent Cherokee High School and New Jersey in the National Leadership Conference which will be held in San Antonio. —G.C.
Star Students
ELIZABETH HADDON
ELEMENTARY SCHOOL
HADDONFIELD
Students at Elizabeth Haddon Elementary School participated in the American Heart Association's Jump Rope for Heart and Hoops for Hearts fundraisers. This year, the students raised $24,345, which is a new record for the school over its 17 years of participating in the fundraisers. Princi- pal Gerry Bissinger let students duct tape him to the cafeteria wall to honor the deal he made if the students hit the $20,000 goal. —G.C.
Star Citizen
MARY HOLDEN MADGEY
MULLICA HILL
The former softball player, who graduated from Clearview Regional High School in 1995, was inducted into Gloucester County's Sports Hall of Fame. After helping the team win back-to-back sectional championships in high school, she went on to play and coach at Gloucester County College and is currently Cherokee High School's softball coach. —G.C.
Star Citizen
SABRINE MBARKAH
PALMYRA
The Cooper University Health Care cardiac nurse received the DAISY Award, which recognizes nurses for exceptional service. She was nominated by the family of a patient for going above and beyond in the care she provided him while he was hospitalized at Cooper. Nurses can be nominated for the award by anyone from patients and their family members to other nurses and staff. —S.M.
Star Student
ALAYNA BURNS
MEDFORD
Burns was named a Future Business Leaders of America Nationals finalist after she finished in the top four in the economics category at the FBLA New Jersey State Leadership Conference. The conference included competitors from three other regions in the state. Burns will move on to compete at the FBLA National Conference in San Antonio. —G.C.
Star Citizen
ANDREW PENCLE
CHERRY HILL
After first entering service in December 1992, Staff Sgt. Pencle retired from the New York Army National Guard after serving for 27 years. While serving in the New York Army National Guard, he was assigned to the 10th Mountain Division. —G.C.
Star Students
SENECA HIGH SCHOOL
TABERNACLE
Jody Bauer, Olivia Smith, Madison Willitts, Samantha Kiral, Cat Ellor and Megan Bernard, members of Seneca's Family, Career and Community Leaders of America (FCCLA), won multiple awards at the New Jersey FCCLA State Leadership Conference. Bauer won first place overall in the Reinventing Spaces competition; Smith won silver in the Life Event Planning category. Willitts, Kiraly, Ellor and Bernard also won silver in the Passion for Fashion category. —G.C.
Star Student
ALESSA WILLIAMS
RUNNEMEDE
Williams will be representing the United States in the Fourth Unified Taekwondo World Championships. After eight years of rigorous training in various forms of martial arts, she began to focus her efforts on taekwondo and karate. The sophomore from Triton Regional High school will be competing this August in Iguazu Falls, Brazil. —S.M.
Star Student
JAKE STRONG
MEDFORD
The Shawnee High School's Kids for Wish Kids Club hosted a magic show to raise money for the Make-A-Wish Foundation. One of the high school's seniors, Strong, volunteered to perform for the crowd of over 500 people and was able to raise $9,365 for the cause. The money raised will be donated to a child diagnosed with a critical illness. —G.C.
Star Teacher
AMY JOHNSTON
SHAMONG
Johnston, a health and physical education teacher at Shawnee High School, was named Lenape Regional High School District Teacher of the Year. She is also recognized for the district initiatives she contributed to including the District Wellness Fair, the Shawnee Student Wellness Fair, No Place for Hate, Defy the Issue, the #NotEvenOnce Program, the Shawnee Staff Day of Service and the Senior Day of Service. —G.C.
Published (and copyrighted) in Suburban Family Magazine, Volume 10, Issue 2 (April 2019).
For more info on Suburban Family Magazine, click here.
For information about advertising in Suburban Family Magazine, click here.
To find out where to pick up your copy of Suburban Family Magazine, click here.