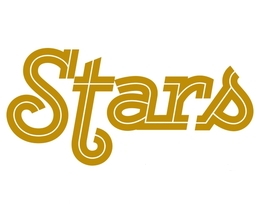 Stars
March 2019
Star Students
ERIC VOROS
MEDFORD
The Shawnee High School senior was awarded a full scholarship to Rider University through the Norm Brodsky Business Concept Competition—a Shark Tank-style contest. His design pitch was named Orion's Belt and was meant to be worn as a stylish belt that can easily transform into a tourniquet in the event of an emergency. The panel, which consisted of judges from Rider, chose Voros as the winner of the competition and scholarship after the competition at a banquet thrown to celebrate all of the participants.
Star Citizen
JOAN HARRIGAN
MARLTON
After setting a Samaritan Healthcare & Hospice record for the most hours of volunteer time, Harrigan was recognized for her long-term dedication to the organization. Over her years with Samaritan, Harrigan has provided companionship for over 22 hospice patients and their families as they dealt with the difficulties of hospice. She is also a committee member of Samaritan's Ministry for Catholic Patients and Families.
Star Students
DANIELLE SIRIANNI AND CAROLINE SMALL
MARLTON
Sirianni, a member and leader of Cherokee High School's Renaissance and Students' Movement Against Cancer clubs, and Small, founder of the American Sign Language club at Cherokee, were selected as recipients of the 2019 Prudential Spirit of Community Awards, the nation's largest youth volunteer recognition program, for their work within their school clubs.
Star Student
MATT MILLER
TABERNACLE
Miller, a sophomore at Seneca High School, made school history by earning a spot on the All State Jazz Ensemble two years in a row. The saxophonist earned what some hail as the most competitive spot in the ensemble.
Star Students
LIAM ANTHONY, SHIVANK JOSHI AND JIMMY LI
MEDFORD
Anthony, Joshi and Li of Lenape High School were named by the National Merit Scholarship Corporation as a few of the 16,000 nation-wide semifinalists in the National Merit Scholarship Program. More than $32 million will be awarded in 7,500 National Merit Scholarships next spring.
Star Team
MOORESTOWN BOYS
BASKETBALL
The Quakers captured the program's first state championship in 60 years as they defeated Ramapo, 58-44, in the Group III final at Rutgers University. Senior guard Jagger Zrada scored a gamehigh 20 points and senior guard Nick Cartwright-Atkins added 12 points and 13 rebounds as Moorestown improved to 27-5 on the season. This is the third state title in boys basketball in school history, joining the back-to-back crowns in 1958 and '59.
Star Athlete
KAILA MUNGO
RANCOCAS VALLEY
The first-ever New Jersey Girls Wrestling State Championships were held in Atlantic City on the opening weekend of March, and Mungo was one of the competitors to make history as she earned the 235-pound title with an exciting 2-1 win in the final. Despite having no background or experience in the sport, Mungo decided to try out with her friends this season as girls wrestling was offered for the first time. Now the junior has a lifelong memory and can call herself a state champion.
Star Students
OLIVIA CAO, DAVID CHEN, AGIT SINGH AND DANIEL LAO
MEDFORD
Lenape students Cao, Chen, Singh and Lao were selected to attend The Governor's School of New Jersey, a tuition-free, residential program held over the summer for high school students who have an interest in STEM. The program is awarded to high-achieving students across the state.
Star Administrator
JENEL GILES
MOORESTOWN
In the summer, Giles will be taking over as the Lower School Director for Moorestown Friends School. Giles served as a kindergarten teacher for over a decade. She will be completing her master's in education in the spring from the Klingenstein Leadership Academy at Columbia University's Teaching College and has a master's in education from Bank Street College of Education, just a few achievements of many throughout her career.
Star Administrator
KIMBERLY MUTCHERSON
COLLINGSWOOD
Mutcherson made history by becoming the first woman, first African-American and the first LGBT law dean at Rutgers University Law School in Camden. Coming from a position as vice dean and professor at the university, Mutcherson will serve as co-dean in Camden and work closely with David Lopez, co-dean at Rutgers-Newark.
Star Athletes
WASHINGTON TOWNSHIP BOYS SOCCER
After winning the Group IV state championship last fall, the Washington Township High School boys soccer team was honored by Freeholder Jim Jefferson. As a way to show the team how proud Washington Township is of its student-athletes, the team was honored in front of their friends, families and other students in an effort to keep students continuing to achieve great accomplishments.
Star Citizen
DAVID CONDOLUCI
VOORHEES
Condoluci, senior vice president and chief patient safety and quality officer at Jefferson Health New Jersey, was awarded the Distinguished Service Award by the New Jersey Hospital Association. Condoluci is a founding member of the New Jersey Society of Infectious Diseases and the AIDS Coalition of Southern New Jersey. He also worked to establish the HIV Medical Update Conference. In December he was awarded the Teddy DePrince Award.
Star Student
KATRINA EDWARDS
HADDONFIELD
The Haddonfield Memorial High School sophomore participated in the ESU Princeton Shakespeare competition and became the first student in the school's history to come in first place at the competition. Edwards will move on to compete at the ESU National Shakespeare Competition at Lincoln Center in New York City.
Published (and copyrighted) in Suburban Family Magazine, Volume 10, Issue 1 (March 2019).
For more info on Suburban Family Magazine, click here.
For information about advertising in Suburban Family Magazine, click here.
To find out where to pick up your copy of Suburban Family Magazine, click here.