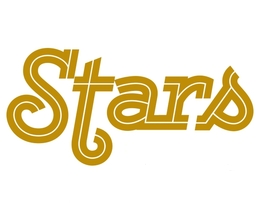 Stars
February 2019
Star Teacher
AMY JOHNSTON
MEDFORD
Johnston, a teacher at the district for over 12 years, was named Shawnee's Teacher of the Year. Johnston was also very involved through her previous work as a coach for multiple girls' sports teams, served as a committee member for the District Wellness Fair, No Place for Hate, Student Wellness Fair, #NotEvenOnce Program, Staff Day of Service and Senior Day of Service. —Grace Clevenger
Star Student
PATRICK CIVITARESE
WOOLWICH
Civitarese, a fourth-grader at Charles G. Harker School, encourages his peers to work together and demonstrates what it means to work hard with the reward being an outstanding student. He strives for a sense of accomplishment and for the satisfaction of learning something new. Civitarese still finds time to sing in chorus, be a member of the school's gifted and talented student's program and to shine in baseball, basketball, soccer and ice hockey. —Sarahjane Massaud
Star Teacher
JONATHAN WEISBROD
MOUNT LAUREL
Weisbrod, a mathematics instructor at Rowan College at Burlington County, has recently been selected to serve on the Mathematical Association of America's Two-Year Colleges Committee. He will serve a three-year term and will collaborate with mathematics faculty to help troubleshoot and develop mathematical teaching and learning strategies. —Alexis Weaver
Star Student
JILLIAN OLSEN
WOOLWICH
Olsen is a fourth-grade student at Charles G. Harker School who goes above and beyond in and out of the classroom and enjoys helping everyone from her teachers to her peers. When she's not reporting for her school newspaper "Comet Chatter," Olsen sings in her school's chorus. As a member of the school's gifted and talented program, Olsen continues to get grades that surpass the district's standard and demonstrate what it means to be a well-rounded student. —Sarahjane Massaud
Star Student
MOLLY FLYNN
MEDFORD
Shawnee High School students performed at the 61st Annual AllSouth Jersey Choral Festival. Each year, the South Jersey Choral Director's Association awards scholarships to two seniors. Among the recipients was performer Flynn, who was honored with the Richard M. Smith Memorial Scholarship for Music Education. —Grace Clevenger
Star Citizen
HOWARD SILVERSTONE
CHERRY HILL
Silverstone was recently named as a member of the Most Excellent Order of the British Empire by Queen Elizabeth II. He received this honor for his work as the president of the British American Business Council's Philadelphia Chapter. The chapter works to service and strengthen British businesses within the United States. —Alexis Weaver
Star Teacher
ERIN O'NEILL
MEDFORD
O'Neill, who has 10 years of educational experience and now works as a school counselor, earned recognition as Shawnee's Educational Services Provider of the Year. O'Neill also works within the school as the leader of the newcomers' group, is an active member of the intervention and referral services committee, served as the student support advisor and helped lead the grief group. —Grace Clevenger
Star Students
JULIANNE ROES, MALLORY ENGLE, JILLIAN MCGROARTY, GABRIELLE CALANDRA, MADELENA DI FABO
HARRISON TOWNSHIP
Harrison Township School students Julianne Roes, Mallory Engle and Jillian McGroarty were awarded $1,000 for their STEAM Tank idea of an anti-tipping chair. Meanwhile, former students Gabrielle Calandra and Madelena Di Fabio were recognized for their easy-to-use food menu app for the communication impaired.
Star Citizen
CARRIE KITCHEN-SANTIAGO
HADDONFIELD
Cathedral Kitchen in Camden has named its new executive director: Haddonfield native, Carrie Kitchen-Santiago began her new position last November. She has years of experience helping others in need from the Greater Philadelphia area. Through food, Santiago plans to give back to her community in an effort to make it a better place. —Sarah Camp
Star Teacher
MARIE O'TOOLE
HADDON HEIGHTS
O'Toole, the senior associate dean for the RutgersCamden School of Nursing, was recently selected by the National League of Nursing to be inducted into the Academy of Nursing. This accolade is given to nursing educators who demonstrate substantial contributions to nursing education. O'Toole was also selected as Fulbright Scholar in 2016 and has taught in Jordan. —Alexis Weaver
Star Administrator
TED SHINSKE
SHAMONG
Shinske, a member of the Lenape Regional High School District Board of Education representing Shamong since April 1997, decided not to run for another term in the most recent elections. After serving on the board for over 20 years, Shinske was presented with a plaque to recognize and thank him for his many years of service. —Grace Clevenger Stars continued on page 43
Star Citizens
BRIDGET LANGE, JACKIE GUZMAN, KELSEY KNOWLES MOUNT LAUREL
Hand 'n' Heart volunteers Lange, Guzman and Knowles work with the homeless in Philadelphia. The group focuses on helping those affected by mental illness, homelessness and substance use, which was something that attracted the volunteers to the work they do. Working with Hand 'n' Heart shows them that there is always hope in the world. —Grace Clevenger
Star Students
LENAPE HIGH SCHOOL'S JROTC
MEDFORD
Lenape High School Army JROTC cadets competed in the Central Regional Drill Competition, earning second place overall out of the 21 teams that competed. The awards included first place overall in color guard, third place in the platoon drill event, first-place finish for the LET I first-year cadets and a second-place finish for the LET I color guard. —Grace Clevenger
Published (and copyrighted) in Suburban Family Magazine, Volume 9, Issue 12 (February 2019).
For more info on Suburban Family Magazine, click here.
For information about advertising in Suburban Family Magazine, click here.
To find out where to pick up your copy of Suburban Family Magazine, click here.