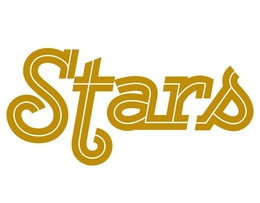 Stars
September 2018
Star Citizen
PATRICK FINN
WASHINGTON TOWNSHIP
Although Finn doesn't think of himself as a hero, the term certainly fits after his actions in the early morning hours of Aug. 4. With his neighbor's house on fire and the owner trapped on the second floor with his two young children, Finn quickly grabbed a ladder and ushered all three to safety. Firefighters later arrived to get the fire under control and the owner and his kids were treated for smoke inhalation. Finn's rescue efforts did not go unnoticed, as he received a hometown hero proclamation from Mayor Joann Gattinelli.
Star Student
MAICA NESMITH
PENNSAUKEN
Nesmith, a sixth-grader at Phifer Middle School, had an unusual request for her 11th birthday at the end of the summer. Instead of gifts, she asked her friends and family members to bring a new pair of children's shoes to be donated to kids in need as they prepared to go back to school. She collected more than 40 pairs of sneakers and dress shoes in various sizes and sent them all to Anna Sample House in Camden, a shelter for women and children.
Star Citizen
QUANDELL IGLESIA
WILLIAMSTOWN
Iglesia, a 19-yearold Williamstown entrepreneur, started a nonprofit called SNJ Millennials which exposes young professionals to the business world through networking events such as mixers and work- shops along with other business-related resources. He hopes that through the nonprofit he can help other young professionals on the road to success. —Alexandria Brooks
Star Citizen
MICHAEL CHRISTIE
MOORESTOWN
Christie, who attended Drexel on a diving scholarship, joined Moorestown's nonprofit Sunnybrook Swim Club as a diving coach two years ago with hopes of instilling the same passion he has for diving into his swim students. The diving team has grown from 10 divers to almost 40 since he has been the coach and he attributes his work with the children as a fulfilling opportunity that gets him away from the stress of work and life. —Alexandria Brooks
Star Students
GLOUCESTER COUNTY INSTITUTE OF TECHNOLOGY
SEWELL
Three recent GCIT graduates were awarded with scholarships ranging from $500 to $850 by the New Jersey Association of Counties Foundation for attending college in state. Madison Meredith, Juliet Inforzato and Tyler McCleary were the celebrated students; they will be attending Rutgers, Rider and NJIT, respectively. These are three well-deserving and hardworking students from the community. —Sarah Camp
Star Citizen
ROBIN AQUILLINO
WASHINGTON TOWNSHIP
Prior to the start of the school year Salon Giavanna Marie owner Aquillino, along with her daughter Giavanna, donated school supplies to her former school district. Staff and customers of the salon filled 50backpacks with school supplies that were, in turn, donated to Superintendent Joe Bollendorf. He saw this as the perfect way to start the school year on a positive note.—Sarah Camp
Star Student
MAEVE FITZGERALD
WASHINGTON TOWNSHIP
Fitzgerald, a graduate of Bunker Hill Middle School earlier this year, earned first place at the Future Business Leaders of America (FBLA) National Leadership Conference held in Baltimore this past summer, edging out students from across the U.S. and the world. She excelled in the Career Exploration division, which included question s about career pathways, job applications and time management. This is the first gold medal for the FBLA club at Bunker Hill under club adviser Lori McEntee. —Alexandria Brooks
Star Student
HOPE LEONARD
BORDENTOWN
Leonard, a junior at Centenary University,was awarded a Newman Civic Fellowship,an honor that recognizes college students for their commitment to social change. The fellowship will be running from September through May 2019. Leonard, who majors in social work with a minor in political and governmental affairs, hopes to one day work for the United Nations.—Alexandria Brooks
Star Citizen
TOM MARTIN
CHERRY HILL
As an avid reader, Martin wanted to provide Camden residents the opportunity to read and collect books. This led him tooffer a pop-up library for an hour at a time in different parts of the city every week. Books are displayed on a small folding table and people can take as many books as they would like for free without obligationtoreturnthem.MartincurrentlyfitshismobilelibraryintothetrunkofhisToyotabuthopestoupgradetoavanorevenastorefrontandishopingtoraisemoneytomakeitareality.—AlexandriaBrooks
Star Citizen
DONNA ROSE
CHERRY HILL
Rose, a dedicated board member and event facilitator for the annual Katz JCC Sports Award Din ner in Cherry Hill, was honored as the 2018 recipient of the JCC's Lifetime Achievement Award. This award is given to indi viduals who showcase dedication and contribute exemplary amounts of service to the organization.—AlexisWeaver
Published (and copyrighted) in Suburban Family Magazine, Volume 9, Issue 7 (September 2018).
For more info on Suburban Family Magazine, click here.
For information about advertising in Suburban Family Magazine, click here.
To find out where to pick up your copy of Suburban Family Magazine, click here.