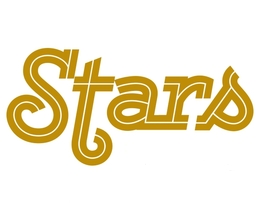 Stars
June 2018
Star Student
Star Student
QUAMEIR TAYLOR
THE BANCROFT SCHOOL
Taylor is an 18-year-old student at The Bancroft School with dreams of working in the computer-gaming industry. One of his favorite hobbies is making YouTube videos in his free time. Taylor currently works at Organico Pizzeria located in Marlton.
Star Student
PAUL KOZUB
THE BANCROFT SCHOOL
Kozub, 20, is fine-tuning his job skills at the Bancroft School, with the hope of working at Chick-fil-A or Walmart in the near future. He has already thrived in a variety of internships and volunteer positions, including his recent work at a local animal shelter and a hospital in Vineland.
Star Student
MARCOS CRESPO
THE BANCROFT SCHOOL
Crespo, 21, recently graduated from The Bancroft School and was selected to deliver an inspiring speech to his classmates on graduation day. Crespo currently works at his job at Speed Raceway located in Cinnaminson, which he absolutely loves.
Star Student
LAVONTAY COX
CRESCENT HILL ACADEMY
Cox works diligently at Crescent Hill Academy, where he loves working with his hands and keeping his classroom clean and neat. He also excels with his prevocational and daily living skills as well as his fine and gross motor skills. Cox's big personality lends itself to his drive to be independent and an unforgettable presence within the academy.
Star Citizen
JONATHAN WYNN
OCCUPATIONAL TRAINING CENTER
Wynn has an eye for color—especially when it comes to his paintings. Inspired by American painter and art instructor, Bob Ross, Wynn draws his muse from the current season. During his time with the Occupational Training Cente r, Wynn has sold his paintings—not only at numerous art shows, but also to Occupational Training's staff.
Star Student
ELIJAH MENDEZ
CRESCENT HILL ACADEMY
Mendez, 14, continues to make accomplishments as he works to improve his pointing and tracking skills utilizing Crescen t Hill Academy's Eye Gazing Computer System. He is also working on identifying his colors, numbers and using an iPad. Mendez also help s with the new garden with his teacher and classroom assistant and is already looking forward to starting the new school year.
Star Student
NIXIE ESTRADA
CRESCENT HILL ACADEMY
Having just graduated Crescent Hill Academy in June, Estrada has spent her life with the academy and continues to blossom. She is now gearing up for her next chapter, as she is set to attend Crescent Hill's Adult Activity Center in Collingswood, where she will continue learning her favorite subjects, which include music and reading.
Star Student
LUCA ZADEH
SPEAK TO ME KIDS
The Voorhees student has attended Speak To Me Kids for over two years for a specialized approach to speech sound disorders called PROMPT. With his consistent participation and strong parent- carryover to home, Zadeh works hard every week in an area of his life that is truly his biggest struggle: communication. With each passing week, he demonstrates what hard work and determination can achieve.
Star Citizen
RAYMOND PATILLO
OCCUPATIONAL TRAINING CENTER
Patillo is a music lover, an arts and crafts enthusiast and avid stuffed alligator collector. During his time at Occupational Training Center, Patillo has transitioned completely away from his wheelchair and is now only using his walker. Patillo also tapped into his dedication and motivation to overcome his fears.
Published (and copyrighted) in Suburban Family Magazine, Volume 9, Issue 4 (June 2018).
For more info on Suburban Family Magazine, click here.
For information about advertising in Suburban Family Magazine, click here.
To find out where to pick up your copy of Suburban Family Magazine, click here.