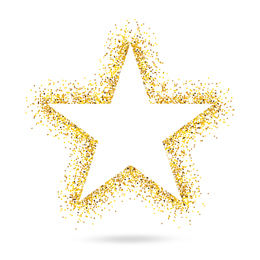 South Jersey Stars
October 2017
Star Student
CLARISA BEATRIZ MORENO-MIDDLEBERG
MARLTON
A Cherokee High School senior, Moreno- Middleberg was acknowledged by the National Hispanic Recognition Program (NHRP) as a National Hispanic Scholar. She was among 250,000 Hispanic and Latino students who took the PSAT or NMSQT and came in the top 2.5 percent in the region. The College Board's NHRP is not a scholarship, but is an academic honor that colleges look for on applications.—Lauren Kubiak
Star Student
STEPHEN COZZONE
WASHINGTON TOWNSHIP
Cozzone, a senior at Washington Township High School, was awarded for his exceptional writing skills on the Preliminary SAT and NMSQT. He is one out of 16,000 semifinalists chosen by the National Merit Scholarship Program (NMSP) competing for Merit Scholarship Awards. Principal Ann Moore is proud of Cozzone's academic ability and believes this opportunitywill open doors in his future. NMSP will begin addressing the 7,600 finalists in March. No matter what, Cozzone proved dedication to his studies and is a valuable student at Washington Township.
Star Teacher
SOPHIE RAGONE
MULLICA HILL
More than a Spanish teacher at Friends School Mullica Hill, Ragone strives for student success and really connects her lessons to their lives using art and technology. Ragone is involved in many activities the school has to offer such as musicals, plays and drama lessons. She also accompanied students to a language immersion trip to Costa Rica last year and continues to be a great asset to the school and her colleagues.
Star Teacher
DOMENICK RENZI
WASHINGTON TOWNSHIP
Renzi, a fifth-grade basic skills math teacher at Wedgwood Elementary School, is one of seven nominees for the New Jersey State Teacher of the Year. Having spent 21 years of his education career at Washington Township Public Schools, Renzi is currently the Gloucester County Teacher of the Year and has had quite a few other recognitions including Teacher of the Year honors and a nomination for Disney's American Teacher award.
Star Athletes
GIRLS CROSS COUNTRY
TABERNACLE
Sports are usually about competition between opponents, but not for the Seneca High School girls cross country team. The team decided to send $500, half of the total funds they made from a car wash fundraiser, to a cross country team at Kingwood High School affected by Hurricane Harvey. Seneca hoped to return some sort of normalcy to the Kingwood team, according to coach Karen O'Neil.
Star Athlete
JACK DUGAN
HADDONFIELD
Dugan, a senior forward on the Haddonfield High School boys soccer team, scored two goals in a 3-2 win over Haddon Township to place him in a tie for first on the program's all-time scoring list. A four-year varsity starter, Dugan now has 64 goals, tying the record set by Rich Sexton in the late 1970s. Two days before that milestone, Dugan assisted on Steve DiTomaso's goal as the Bulldawgs defeated Lindenwold, 1-0, for the 700th win in program history.
Star Athlete
BRENDEN AARONSON
MEDFORD
A standout soccer player from a young age, Aaronson was just 16 when he landed a spot earlier this year with Bethlehem Steel FC, the official affiliate of the Philadelphia Union in the United Soccer League. An attacking midfielder, he has been part of Philadelphia Union Academy teams since 2011 and will rejoin their U19 squad once his season with Bethlehem Steel comes to an end. Aaronson has also participated in several U.S. national team camps and traveled to England with the U17 team in 2015.
Star Students
CHEROKEE HIGH SCHOOL
MARLTON
Alexis Bickett, Rebecca Daly, Kelly He, Sophia Hirshfield, Lauren Johnston, Nikhil Kadirisani, Risheet Nair, Kunal Patel and Lana Tonzello were recently recognized as Commended Students in the 2018 National Merit Scholarship Program. These Cherokee High School Students are just a few of the 34,000 students across the nation who were recognized for their academic excellence after taking the 2017 Preliminary SAT/National Merit Scholarship Qualifying Test.
Star Students
SAMUEL SCHEPPS,
ANTHONY HUYNH &
ASHWIN MAHADEVAN
MARLTON
Cherokee High School seniors Schepps, Huynh and Mahadevan are among the 16,000 semifinalists currently across the country for the 63rd annual National Merit Scholarship Program. The NMSP offers 7,500 scholarships for students totaling up to more than $32 million being awarded. Recognized for their academic talent, the seniors will continue in the competition and see if they are selected as finalists.
Star Students
ANNA MESSINA AND
MAGGIE ROSE TRAMPE
MARLTON
Messina and Trampe were representatives from New Jersey at the Congress of Future Medical Leaders in Boston. At the event this summer, the Cherokee High School students learned from some of the brightest minds in the medical field, including former Nobel Prize winners, as they watched a live surgery. Cherokee High School North Principal Donna Charleston rewarded the two students with Award of Excellence certificates.—Stephen Huff
Star Students
SENECA HIGH SCHOOL
TABERNACLE
Susan Arfuso and her students in the "child development" course at Seneca High School hand-crafted and bagged over 200 lunches for the homeless in Philadelphia. The girls volleyball team then went to Logan Square with their coach Bob Colombo, and delivered those lunches while also handing out socks, hats, gloves and blankets that they purchased with money they raised during a fundraiser and from teammates and their families.
Star Students
BUNKER HILL MIDDLE SCHOOL SCIENCE CLASS
WASHINGTON TOWNSHIP
Julie Lyons' sixth grade science class at Bunker Hill Middle School decided that they wanted to help students—and their families—affected by Hurricane Harvey. The class adopted an eighth-grade class in Dickinson, Texas, by donating book bags, binders, notebooks, staplers, markers, crayons and more to help the school replace what was damaged from the storm.
Star Citizen
DAN CALHOUN
WASHINGTON TOWNSHIP
A Washington Township High School (WTHS) alumnus, Calhoun will be entering the South Jersey Wrestling Hall of Fame later this year. Both a District 30 and Region 8 champion at WTHS, Calhoun has excelled both as a wrestler and as a coach. In 2004 and 2006, Calhoun won the District 30 and Region 8 Coach of the Year awards as head coach of Williamstown High School's wrestling team. Calhoun is currently the assistant coach of Ocean City High School's wrestling team.
Published (and copyrighted) in Suburban Family Magazine, Volume 8, Issue 8 (October, 2017).

For more info on Suburban Family Magazine, click here.
For information about advertising in Suburban Family Magazine, click here.
To find out where to pick up your copy of Suburban Family Magazine, click here.