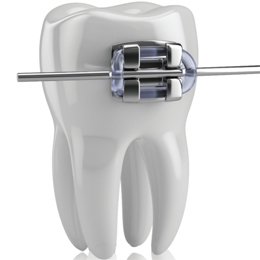 Dental Specialties Advance
With rapid advances in dentistry including the evolution of dental specialization, computer aided design and the newest breakthrough approaches of interdisciplinary treatment planning, choosing the right dentist or dental specialist has become increasingly difficult. Oral health, admittedly, is not always top of mind until it becomes a problem or something we can no longer put off.
Some best examples of this are in the area of surgical dental implants (to replace a missing tooth) and orthodontic approaches. Once considered elective or optional, braces are increasingly becoming perceived as needed. Just ask any parent with a 10-year-old who, at some point, will come home from school asking, "When do I get to have braces? My friend just got his/hers and they are so cool." Or discussions of how best to replace a missing tooth, which may lead to discussions with your own parents who are living longer, who were only offered a three-unit bridge as the standard of care but required two perfectly good adjacent teeth to become compromised.
And just like the many different branded dental implants or orthodontic approaches, there is the increasing anxiety of where to go for these advanced procedures: Your own general dentist? A dental specialist? Given the cost and permanency of these treatment solutions, it can be a stressful process which many of us tend to put off until a choice must be made with hopes our choice will work out. In scratching the surface, here is a little of our understanding related to orthodontics, implants and one new treatment approach which deploys a team of specialists working in partnership with your existing general dentist.
Traditional braces, Invisalign and what's to come
Orthodontic treatments that use either braces or Invisalign are two primary techniques used in straightening teeth. They give them an ideal position, improve their look and promote proper function. Invisalign utilizes a set of clear plastic trays as a means of achieving the position while traditional braces make use of metal wires with an aim of getting the most ideal movement and positioning for the teeth.
The key distinction here is movement versus positioning. Braces can correct even the most complicated issues in aligning the teeth, closing gaps and correcting crooked teeth. Invisalign treatment can be expected to work more efficiently for esthetic positioning purposes rather than for the movement of teeth; improving the overall functionality. Aiming to disrupt the status quo, two new companies now offer aligners remotely so adults and older teenagers can in theory straighten their teeth at home for $900 to $2,100, depending on the complexity of their teeth-straightening needs. At the moment, we are a little more comfortable with home teeth whitening than home teeth straightening until further research is available.
Surgical dental implants
U.S. demographic trends are bolstering the increasing demand for implants. The American Association of Oral and Maxillofacial Surgeons has found that 69 percent of adults ages 35 to 44 have lost at least one permanent tooth to an accident, gum disease, failed root canal or tooth decay. Additionally, by the age of 74, it is estimated 26 percent of all adults will have lost all of their permanent teeth. Baby boomers, too, are accounting for the increased use of implants as they want to maintain attractive, youthful smiles and the dentures their parents took in and out of their mouths won't cut it.
Dental implants emerged in the 1980s and since that time there has been a steady increase in the number of implants placed. While an increasing number of patients are familiar with dental implants, they're still not necessarily seen as a standard of care, more implying a standard option that's being offered to all patients with missing teeth. One reason is general dental schools do not traditionally devote a full curriculum to implant education as is the case for a specialist residency program such as becoming an oral surgeon or periodontist. But your local general dentist may be getting some help from the advances in computer aided design (CAD) technology, which may completely eliminate the some-times confusing (and messy) restorative process that ultimately produces you your new tooth.
A new and unique treatment approach
One very unique approach to bridging each of these options and associated concerns ahead of the curve is a unique and dedicated specialty center which seems to be gaining strong support from area general dentists. The Dental Specialties Facility & Dental Education Center of Marlton is the collaborative effort of now 13 individual dental specialists practicing in the areas of endodontics, oral surgery, orthodontics and periodontics. This all-new inter-disciplinary approach to treatment planning allows for you, as the patient, to have multiple specialists review the ideal treatment plan and then work directly with the patient's preferred general dentist to the most effective conclusion of treatment.
Del-Mar Orthodontics Facebook.com/DelMarOrtho Infinite Endodontics Facebook.com/InfiniteEndodontics Precision Oral Surgery Facebook.com/PrecisionOS Precision Periodontics Facebook.com/TrustPrecision
Marlton Specialties | (856) 638-5890| Initial consultation for orthodontics or surgical dental implants free
Published (and copyrighted) in Suburban Family Magazine, Volume 7, Issue 8 (October, 2016).
For more info on Suburban Family Magazine, click here.
For information about advertising in Suburban Family Magazine, click here.
To find out where to pick up your copy of Suburban Family Magazine, click here.