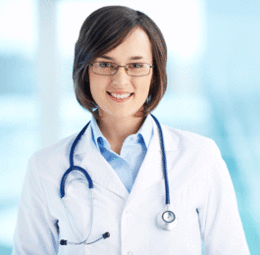 Tips from the OB/GYN
What you need to know about gynecological health and aging
Age is just a number, right? That's definitely true when it comes to looking and feeling young. Women these days know that a healthy lifestyle including a balanced diet, regular exercise and sufficient sleep—among other factors—can help them not only retain a youthful look but feel great, too. However, when it comes to gynecological health, age does matter, and it can play a role in disease. There are certain risk factors that increase as we get older. Fortunately, a little bit of knowledge coupled with your yearly exam can go a long way in spotting potential problems early on.
An increasing need
While there is a lot we can do to maintain our health as we age, increased risk of disease is unfortunately a part of aging for everyone. Of course, a healthy lifestyle can help decrease some of that risk. The statistics show that as women age, they are at a higher risk of cancer, heart disease, diabetes, osteoporosis and blood clots, says Dr. Camille Semple-Daly, an OB/GYN with Lourdes Medical Center of Burlington County. "The specific gynecological cancers we worry about are breast, ovarian and uterine," Semple-Daly says. "Women are also more prone to menopausal or perimenopausal [years leading up to menopause] symptoms as they age. These symptoms can affect quality of life including family life and careers."
For example, Dr. Khadija Najid, of Inspira Medical Group Obstetrics and Gynecology Elmer, says the probability of a woman developing breast cancer in the United States goes from 1 in 203 women (birth to age 39) to 1 in 27 women (age 40 to 59), to 1 in 28 women (age 60 to 69), and finally 1 in 15 women (age 70 and older). Certainly, these types of numbers emphasize the importance of going for regular exams. Although there aren't tests for everything, modern medicine has allowed the possibility to spot some problems early. As women age, there are several tests that become increasingly important to maintain good overall health.
"The most common ones include mammograms starting at age 40 for breast disease or cancer, colonoscopy at age 50 for early detection of colon and rectal cancer, and a DEXA scan at age 65 for osteoporosis," Najid says.
That annual gynecological exam is also important for women of all ages as that includes a physical breast exam as well as a Pap smear to detect or rule out cervical cancer, says Najid. "A Pap test can find changes in the cervix before cancer develops.
It can also find cervical cancer early—in its most curable stage. Cervical cancer tends to occur in midlife—with most cases being found in women between the ages of 20 and 50. But many older women do not realize the risk of developing cervical cancer is still present as they age. In fact, more than 20 percent of cases of cervical cancer are found in women over 65. However, these cancers rarely occur in women who have been getting regular tests to screen for cervical cancer before they were 65."
Advancements in care
While some additional testing may be warranted as one ages, the basic gynecological exam itself does not change, says Semple-Daly. The only change may be that a rectal exam is added. Being aware of family medical history is also important as that may put you at higher risk and therefore qualify you for additional testing to assess the risk, adds Najid.
Hormonal changes are also an obvious part of aging and something to discuss with your gynecologist. As the levels of hormones (primarily estrogen) produced by the ovaries begin to change, women may experience a number of different symptoms.
"In the fourth decade, women also start experiencing hormone level fluctuation, which can cause many physiological changes that manifest themselves through symptoms like mood swings, weight gain, decreased libido and irregular bleeding or spotting," says Najid.
Many symptoms can be treated, making it an important conversation to have with your doctor. "At our office, we do a baseline hormone evaluation on all patients so that we can see where things are before they become symptomatic," adds Semple-Daly. "This helps avert the need for hormone replacement therapy (HRT). But if HRT is needed, we provide that and help them get back on track, so it's not needed long term."
Maintaining health
Finding a doctor you trust and aiming for open communication is very important. "I can't emphasize enough the importance of establishing a relationship with a gynecologist and going for your annual gynecological exam," Najid says. "It is the first and most important step a woman can take. In addition to a physical and gynecological exam, this annual visit allows a woman to discuss any new symptoms that she might be experiencing with her doctor. As we don't have screening for every disease, a lot of times clinical symptoms can be early indicators."
For example, says Najid, insomnia can be a sign of a thyroid disorder and bloating can be a sign of ovarian cancer. Spotting after intercourse can be a sign of cervical cancer. Of course, these symptoms can also be the signs of many other benign conditions. But it demonstrates the need for open communication with the doctor. A lot of times there are other factors going on.
"Environmental stressors other than dietary habits can also interfere with a woman's health," Najid says. "Relationship status, taking care of aging parents, children, grieving, workplace and addictive habits all affect a woman's state of mind. Women may need ongoing care with healthy stress-relieving outlets, support and professional help."
Certainly, any improvements you're able to make to your total lifestyle are also important. Semple-Daly says women can help manage their overall health by initiating a regular exercise regimen, being mindful of nutrition and a healthy diet, and managing stress. It's never too late to start. And of course, as uncomfortable as you may potentially find it, both doctors urge women of all ages to get that yearly gynecological exam. Being proactive is one of the best ways to protect your health as you age.
Resources
Inspira Medical Group Obstetrics and Gynecology Elmer
525 S. State St., Suite 6
Elmer
(856) 363-1210
InspiraHealthNetwork.org
Lourdes Medical Center of Burlington County
218 Sunset Road
Willingboro
(609) 835-2900
LourdesNet.org
Published (and copyrighted) in the Art of Living Well pull-out section of Suburban Family Magazine, Volume 5, Issue 2 (April, 2014).
For more info on Suburban Family Magazine, click here.
For information about advertising in Suburban Family Magazine, click here.
To find out where to pick up your copy of Suburban Family Magazine, click here.