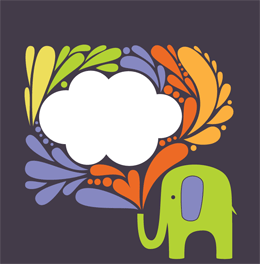 Nemours duPont Pediatrics, Voorhees
Where parents are an integral part of their child's health care
When a child becomes sick or needs specialty medical attention, parents are thrust into unchartered territory, navigating appointments, treatments, medications and more. It can be overwhelming and confusing, leaving parents feeling left out when it comes to the decisions related to their child's care.
Nemours duPont Pediatrics, Voorhees, however, believes that parents are an important part of a child's care team. This family-centered approach is one of the key reasons Nemours has been ranked among the Best Children's Hospitals by U.S. News & World Report. For more than 70 years, Nemours/Alfred I. duPont Hospital for Children has been one of the nation's largest integrated pediatric health systems, providing hospital and outpatient-based specialty care, primary care, prevention and health information services, and research and medical education programs aimed at improving the lives of children and families throughout the Delaware Valley and in Florida.
Its pediatric specialty care includes allergy, audiology, cardiology, developmental pediatrics, ENT, gastroenterology, nephrology, neurology and neurosurgery, orthopedics, pulmonology and rehabilitation. Therapy services are also available that include physical, occupational, feeding and swallowing and speech therapies. For parents looking for answers and a plan that will get their child back to being a kid again, Nemours' new Voorhees location will give them access to the type of care necessary, with most appointments available within five days.
"Taking care of a sick child is one of the most difficult tasks a parent can face," says Liya Beyderman, M.D., FAAP, a board-certified pediatric neurologist at Nemours duPont Pediatrics, Voorhees. "Beyond handling physical challenges and medical needs, the parent is faced with the emotional impact that an illness can have on the entire family. When the parent has a clear understanding of the child's diagnosis and treatment, these challenges are shared with the medical team and that support and communication ease the burden for the family."
In her experience, Dr. Beyderman says parents have shared with her the negative experiences they've had with physicians before coming to Nemours, such as waiting for appointments, prescribing medications without a clear diagnosis, not getting adequate time with the doctor, or the doctor being inaccessible between visits.
She says Nemours values parental participation in its treatment of children. "At Nemours, every medical team member—from doctors to front desk staff—value and practice compassionate, professional and team-oriented care," Dr. Beyderman says. "We view parents as an integral part of the team and support them at every step of the diagnostic and therapeutic treatment plan."
When Cherry Hill-resident Cindy Bernard's son, Matthew, began to experience a developmental delay, a friend referred her to Nemours. "I did not know what to expect, but I was pleasantly surprised by the helpful and kind staff, and Dr. Beyderman was so informative and attentive. She really took the time to listen to what I had to say," Bernard says. "I felt included in all of the decisions regarding Matthew. I know this relationship has benefited Matthew as we work together to find the correct route to help him."
Dr. Beyderman says feedback from parents like Bernard exemplifies how Nemours' approach leads to better patient outcomes. "A good relationship between parents and physicians benefits the child in that their treatment plan is executed seamlessly from the doctor's office to home, and this approach leads to higher success rates and fewer complications," she says.
Nemours also offers outpatient therapy services, which can enhance a child's quality of life by improving his or her level of participation in everyday activities. It's something that has helped Anne Yusko of Franklinville, who adopted her son Shane when he was just over 2 years old. Born premature and placed in foster care, Shane was not given the early medical attention he needed and was diagnosed with cerebral palsy. When Yusko adopted him, he could not eat or stand on his own, and she was not sure if he would ever walk. After attending a cerebral palsy conference back in 2001, she asked for recommendations on where to take Shane, and duPont was highly recommended by several orthopedic doctors in attendance.
"The expertise at Nemours with children, especially those with CP, in orthopedics and rehabilitation medicine just amazed me," says Yusko, who is a certified developmental disability nurse herself. "After one year of rehab medicine, Shane was up in his walker. I think the collaboration between rehab medicine and orthopedics was key for Shane, and he is able to participate in physical activities, sports and go to school and hang out with friends due to the best care he received at Nemours." She adds that the new Voorhees location makes Shane's continued treatment even easier to maintain.
There is no one-size-fits-all answer when it comes to caring for your child, and now parents can feel comforted by the knowledge that there is a place like Nemours to provide specialty care. "I feel very lucky to work for Nemours," says Dr. Beyderman, "where I have the privilege to provide the highest standard of evidence-based care to children with neurological problems. Unlike many people, I am fortunate to do daily what I enjoy doing the most and that makes me smile."
Nemours duPont Pediatrics
443 Laurel Oak Road, Suite 230, Voorhees
(856) 309-8508
Nemours.org/Voorhees
Published (and copyrighted) in the Art of Living Well pull-out section of Suburban Family Magazine, Volume 4, Issue 9 (November, 2013).
For more info on Suburban Family Magazine, click here.
For information about advertising in Suburban Family Magazine, click here.
To find out where to pick up your copy of Suburban Family Magazine, click here.