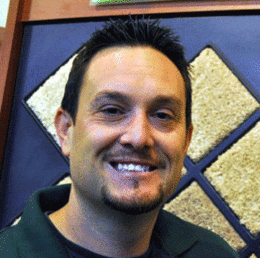 Matteo Family Kitchens
As more homeowners opt to stay in their current homes, they are turning to professionals to help remodel their homes. Kitchens and bathrooms are some of the most popular rooms to remodel thanks to their return on investment. If you're considering making a change in your home, you want to be sure the materials and design elements are on-trend.
We spoke with Steve Matteo, whose family began Matteo Family Kitchens & Flooring in 1995 after 30 years in the industry. With nearly two decades of projects under their belts, the Matteo family provides kitchen, bathroom and flooring services including cabinets, countertops, tiles, sinks, hardware, carpet and hardwood floors. Matteo told us what trends you should be aware of before undergoing a kitchen or bathroom project.
Are kitchens still the most in-demand room to remodel?
Kitchens remain one of the biggest projects that can increase value in a home, whether you're planning to sell or improve it for general enjoyment. People want to lose their dining rooms and open up walls, turning older homes into ones with open floor plans. They want to add seating islands with storage, more functional counter space and upgraded appliances. But we've noticed bathrooms becoming increasingly popular for projects because they are smaller and less-costly than a kitchen. In master bathrooms, homeowners are removing the standup shower and tub in favor of a walk-in shower.
What are some of the most popular requests for kitchens and bathrooms?
Stone countertops are the biggest thing right now. They want granite, but we've also seen a big change from granite to more quartz surfaces. Quartz is a man-made product but similar to granite in weight, density and looks. It doesn't need to be sealed, therefore you can cut on it, make dough while you're baking; it doesn't have the porousness of granite. Granite tends to be less expensive than quartz, as well. Tile backsplashes are also popular, which goes hand in hand with granite countertops. They look for a more neutral countertop and something fancy on backsplash. I've also seen a lot of homeowners looking for hardwood flooring in their kitchen.
As for bathrooms, frameless shower doors are popular. Many people are tiling their showers in natural stone and limestone, and frameless shower doors allow you to see the tile through them. Tubs are being phased out in favor of these larger, two-person showers with multiple shower heads. They want it to feel like a sanctuary.
How long do kitchen and bath remodels take, and is it something that could be handled in time for the holidays?
For a standard kitchen, where major appliances are staying in place, it would take about two weeks. We can do cabinets in a week, then countertops another week. The countertops require a template, so after cabinets are done, then we measure for countertops. If we're moving or knocking down walls, ripping up floors or moving things, that can be a four-week remodel. Sometimes projects can be done in a few days depending on the products. Formica countertops can be done in three days. If we know the size, we can deliver it with cabinets.
Why is it important for homeowners to use an experienced professional for projects like this?
If a person is inexperienced, they can make mistakes. If something won't fit, they'll have to re-order and they'll be waiting, or there could be delays with the manufacturer. It's more second nature for us. My father has been doing this for 50 years, so when he lays a project out, he knows instinctively where the sink should be, and how to optimize the space for functionality.
We also provide a personal touch to your design. We come to your home, get to know your likes and dislikes. We hand draw a design and then put it on the computer for the customer to visualize and critique it. We want you involved during the whole process so you're excited about it.
Matteo Family Kitchens & Flooring
20 Old Salem Road
Woodstown
(856) 769-2490
MatteoKitchens.com
Published (and copyrighted) in the Art of Living Well pull-out section of Suburban Family Magazine, Volume 4, Issue 9 (November, 2013).
For more info on Suburban Family Magazine, click here.
For information about advertising in Suburban Family Magazine, click here.
To find out where to pick up your copy of Suburban Family Magazine, click here.