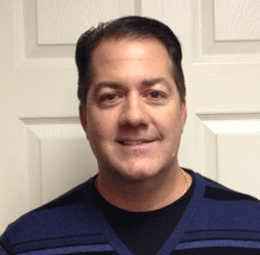 Fante's Plumbing, Heating & Air Conditioning, Inc.
Fante's Plumbing, Heating & Air Conditioning, Inc. President Jeff Fante
When it comes to home improvement, there are projects we can do on our own, and there are projects that are better left to the experts. For example, while we'd all like to think we're pretty handy, if we mess with the wrong wire on our home heating system, our family could be left out in the cold—not a situation we'd like to have on our consciences just as the weather is becoming more bitter.
We spoke with Fante's Plumbing, Heating & Air Conditioning, Inc. President Jeff Fante about what projects are probably worth hiring an expert for, and what people can do to keep their heating and air conditioning units running efficiently so they don't need to call in assistance. In business since 1986, Fante's has more than 25 years of experience to help keep your family comfortable, whatever the season.
When is the best time to have your heating and air conditioning units serviced?
For the heating season, I would suggest the beginning to middle of September—you want to beat the cold weather coming in. Of course, we really don't know when it's going to come with today's weather, but early-September to mid-September should be fine. For the cooling season, I would suggest sometime in mid-April. We've had May months where we've experienced 90 degree days, so you want to be ready.
Would you say it's better to have the unit serviced before you turn it on for the season?
That's our suggestion. Without using that system over a course of time, birds can start building nests, and there are other things that we can catch that can lead to minimal damage versus getting there after the fact.
How can homeowners make their heating or air conditioning units run efficiently?
A lot of homeowners don't realize that they block vents with anything from furniture to boxes. We always look for supply and return vents to be free and clear from anything. We also educate our customers to stay on top of their air filter. It's a little job but an important one. Programmable thermostats are an easy way to add high efficiency to a standard system. Of course, when you're looking at an outside air conditioning unit, a lot of homeowners don't realize the debris that grows around it. We suggest that there are 12- to 24-inches clear around the system. We would also highly recommend a maintenance agreement with any company. Constant maintenance checks on the system can catch things that are hard to see with the eye. There are coils in the duct work and outside unit that we can check with gauges and other tools to ensure they're working properly.
If there is an emergency with a homeowner's plumbing, heating or air conditioning, what would you suggest be done to handle the situation?
Obviously, the homeowner should contact a professional right way. They shouldn't try to handle these things themselves. In contacting a professional right away, they can get out and handle the emergency and shut a valve off if it's a plumbing problem, or control a gas leak. The professional can control the situation at first, and then complete the repair.
Why is it important to hire certified experts, as opposed to personally taking on certain home improvement projects?
There are a couple of answers. Today's codes are completely different. They've upgraded so many of these codes for homeowners' safety. There is no way homeowners can be aware of these upgrades. The equipment is also so high tech today. They've put out these expensive meters and analyzers that we've had to go to training for. We're always being sent out to training sessions to stay up on everything. Unless homeowners are trained constantly and have the right tools and equipment, there's no way they can do this safely on their own. You're dealing with high voltage and electricity that can kill you. There are also carbon monoxide problems and gas leaks to worry about. We would always recommend a homeowner hire a professionally trained technician to resolve any unit issues.
Fante's Plumbing, Heating & Air Conditioning, Inc.
35 Charleston Road
Willingboro
(609) 835-1512
FantesHVAC.com
Published (and copyrighted) in the Art of Living Well pull-out section of Suburban Family Magazine, Volume 4, Issue 9 (November, 2013).
For more info on Suburban Family Magazine, click here.
For information about advertising in Suburban Family Magazine, click here.
To find out where to pick up your copy of Suburban Family Magazine, click here.