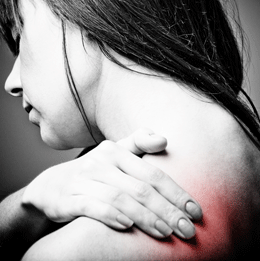 The Natural Choice
Chiropractic care provides a drug-free (and surgery-free) solution for chronic ailments.
Chiropractic care provides more than just treatment for your aching back. Chiropractors treat a variety of health conditions, including arthritis, herniated discs, migraine and tension headaches, pinched nerves and sciatica, in addition to chronic back pain, neck pain and other chronic ailments and injuries.
"Chiropractic is so much more than simply a means of relieving pain," says Dr. Ernest Cassara of the Cassara Chiropractic Center in Cherry Hill. "Ultimately, the goal of the chiropractic treatment is to restore the body to its natural state of optimal health. In order to accomplish this, we use a variety of treatment methods, including manual adjustments, massage, trigger point therapy, nutrition, exercise rehabilitation, as well as counseling on lifestyle issues that impact your health. Since the body has a remarkable ability to heal itself and to maintain its own health, the primary focus is simply to remove those things that interfere with the body's normal healing ability," he stresses.
Back to the basics
Following that holistic approach means finding the root of the problem and, for many, eliminating pain that many patients thought would never go away.
"Chiropractic care is focused on treating the underlying cause of disease, rather than the diagnosis and management of medical conditions," says Dr. Jesse Liebman, a chiropractor at Liebman Wellness Center in Marlton. "Our focus is on wellness, looking at the body as a whole, and identifying and treating structural, nutritional and emotional imbalances which cause disease."
In addition, says Liebman, "advancements in the gentleness of spinal adjustments along with advanced tools and technology have made adjustments more comfortable and pain free. Today, we're using a wide array of new, non-invasive technology including spinal decompression therapy and cold laser therapy that can assist patients dealing with back pain and other musculoskeletal problems."
According to the Annals of Internal Medicine, recent studies show that spinal manipulation through chiropractic care, along with regular exercise, can relieve neck pain more effectively than medication. Chiropractic care focuses on disorders of the musculoskeletal system and the nervous system, and the effects of these disorders on general health. The practice focuses on the relationship between the spine and the overall function of the nervous system. By maintaining a healthy musculoskeletal and nervous system, you can improve overall wellness.
"People often don't pay attention to their spine until it hurts," says Dr. Michael O'Keefe of O'Keefe Chiropractic Center in Medford. "Problems with your spine that become disabling don't just sneak up on you. They occur over time."
O'Keefe recommends good spinal hygiene to individuals looking to prevent health problems down the road.
"Most people go to the dentist once or twice a year to maintain their oral health," says O'Keefe. "The same benefit can be gained with regular chiropractic care. Periodic spinal exams to check the flexibility and mobility of the spine can help detect potential problems before they occur and reduce the likelihood of problems later on."
Potential procedures
The most common therapeutic procedure performed by chiropractors is spinal manipulation or chiropractic adjustment. The purpose of this manipulation is to restore joint mobility by manually applying controlled force or pressure to joints that have become restricted in their movement as a result of a soft tissue injury. Manipulation restores mobility, thereby alleviating pain and muscle tightness and allowing tissues to heal.
O'Keefe Chiropractic Center has also recently introduced the technologically advanced DTS spinal decompression system to treat patients with disc herniations, disc bulges, disc degeneration and spinal stenosis of the neck and lower back. This computer-modulated, traction-based system is also used to treat leg pain or sciatica.
At Liebman Wellness Center, along with spinal decompression, cold laser therapy is being used to help reduce pain and inflammation in patients suffering from a variety of acute and chronic conditions in order to help eliminate pain and swelling, reduce spasms and increase functionality.
"The goal of chiropractic care is to get people to move as well as possible without pain," says Dr. Eric Nelson, a sports chiropractor at Nelson Chiropractic & Pilates Center, with offices in Atco and Cherry Hill. "Our goal is to help patients build core strength and stability by addressing muscle imbalances and joint dysfunction. Ultimately, we try to identify problems before people have an injury, and come up with a treatment plan based on their individual needs and concerns."
Nelson uses a natural healing method known as the active release technique (ART), a hands-on, soft-tissue treatment system that "cleans out" the muscle adhesions and scar tissue that contribute to muscle weakness and pain to help patients dealing with tightness in the muscles, tendons, ligaments, fascia and nerves.
The way to better health
Chiropractic care has a number of health benefits, including improving immune system function, managing pain, increasing range of motion or movement, reducing the side effects of prescription drugs, and identifying potential health problems.
"When a patient first comes to us, we take a thorough case history, identify any medications they are taking, perform a physical examination to determine their mobility and flexibility, do a neurological evaluation to evaluate the nervous system, and then order any appropriate diagnostic tests that may include X-ray, MRIs or laboratory testing," says O'Keefe. "We can then identify where and what the problem is and put together a plan of treatment."
Many chiropractors work collaboratively with doctors and other providers to determine the most effective intervention.
"MDs are our No. 1 source of referrals, in addition to physical and occupational therapists, massage therapists and other medical professionals," says Nelson. "Our focus is on getting people better faster, working in partnership with a variety of providers and having patients take an active role in their plan of care."
In addition to providing more hands-on, proactive treatment, chiropractic care is less costly and provides fewer risks than more aggressive interventions such as surgery or drug-related therapy.
"We're seeing more outcome-based studies that look at the effectiveness of health interventions. More conservative intervention such as chiropractic care can often achieve better outcomes than more aggressive interventions, with much lower risk, lower cost and greater benefit to patients, who are able to get back to a more functional lifestyle much sooner," says O'Keefe.
According to a study published in the Journal of Occupational and Environmental Medicine, there were a reduced number of health care visits to physicians and therapists, radiology procedures, physical therapy and medication use among employees using on-site chiropractic care in the workplace. The Association of New Jersey Chiropractors welcomed the study's findings as demonstrating the value of including chiropractic care as a first choice for injured workers or anyone with musculoskeletal pain.
"Our goal is to take a holistic look at health, including educating patients on proper posture, nutrition and exercise," says Nelson. "We find that consumers want to make healthy choices and stay active as long as possible. Like the athletes we work with on a regular basis, we want people to embrace what gets them better, faster, and helps them maintain their overall health for the long run."
Resources
Cassara Chiropractic Center
600 Route 70 W.
Cherry Hill
(856) 857-0018
DrCassara.com
Liebman Wellness Center
100 W. Old Marlton Pike
Marlton
(856) 283-4224
LiebmanWellness.com
Nelson Chiropractic & Pilates Center
289 White Horse Pike, Suite 201
Atco
(856) 797-8800
NelsonPilates.com
O'Keefe Chiropractic Center
99 Taunton Road, Suite 101
Medford
(609) 654-4299
OKeefeChiropractic.net
Published (and copyrighted) in the Art of Living Well pull-out section of Suburban Family Magazine, Volume 4, Issue 8 (October, 2013).
For more info on Suburban Family Magazine, click here.
For information about advertising in Suburban Family Magazine, click here.
To find out where to pick up your copy of Suburban Family Magazine, click here.