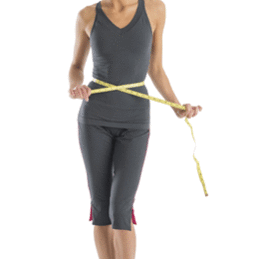 LipoLaser of South Jersey
Revolutionary Fat Loss Without Pain: Contour your body without discomfort and side effects at LipoLaser of South Jersey.
Many of us watch what we eat and hit the gym several times a week. It's a constant struggle to keep fat from holding us back in life, yet inevitably we can't get those last few pounds off. If cosmetic surgery is not an option—whether because of the cost, side effects or discomfort associated with it—there is a pain-free way to get the results you've been looking for at LipoLaser of South Jersey.
LipoLaser of South Jersey uses FDA-approved cold laser technologies that target subcutaneous fat cells, opening up and emulsifying fat membranes and releasing the fat out naturally. There are no needles, incisions, anesthesia, surgery, swelling, bruising or scarring.
LipoLaser of South Jersey is the only facility on the East Coast with both the Zerona and Lapex Curve LipoLaser body contouring technologies. The FDA-approved Zerona is the original LipoLaser, seen on Dr. Oz, The Doctors, Rachael Ray and others.
LipoLaser of South Jersey is combining its Zerona laser with Ultrasonic Cavitation to create a breakthrough in technology that produces superior results in a short amount of time. Originally, LipoLaser and Ultrasonic Cavitation were each performed separately, producing significant changes in loss of inches and contouring. But by combining 20 minutes of LipoLaser treatment with 30 minutes of Ultrasonic Cavitation, the results almost doubled, says Bryan Levey, MD, LipoLaser of South Jersey medical director. "The two treatments in one seem to go deeper into the fat layers and create a double fat loss effect," he says.
Without any pain or burning, significant amounts of fat are released and naturally absorbed by the body and skin is left looking smoother with less cellulite. Dr. Levey says, "The biggest benefit is that we're able to see more significant results in fewer sessions, and most people can see a visible change in before and after photos after one session."
LipoLaser of South Jersey also incorporates whole body vibration (WBV) after each treatment. This 10-minute session is equal to 30 minutes of exercise. Levey says, "WBV stimulates the cells in the body to function at a higher metabolic rate, causing them to burn more energy, therefore accelerating weight loss." With increased blood flow and oxygen, toxins are flushed out.
These treatments help people with cellulite or trouble spots such as love handles and double-chins. They focus on the waistline; the mid and lower abdomen; the upper, mid and lower back; the buttocks and thigh areas; the arms and underarms. And with this treatment, the fat does not come back unless there is weight gain.
LipoLaser of South Jersey recommends six to 12 sessions for the best results. "Most of our clients lose between a half to one inch per session in the targeted areas," says Dr. Levey. "This cutting-edge technology is bringing better and faster results to our patients."
Also, LipoLaser of South Jersey recently introduced a new, technologically advanced laser with 200 laser diodes—compared to the 32 diodes on older lasers—which they have coined the "Fat Terminator." This laser penetrates deeper into the cells and covers a larger area per treatment session. The Fat Terminator has 10 panels, making it ideal for the stomach and thighs. For patients who want to treat both areas, they can now do it in one session, instead of splitting it up into one body part per visit.
LipoLaser is a safe, natural, holistic approach to reducing fat where you want it, with no side effects. At LipoLaser of South Jersey, which has been successfully performing these treatments for more than a year, all clients are professionally monitored by Dr. Levey. Originally trained as a pediatrician, Levey offers an increased sensitivity to patients and a holistic approach.
Today, you can finally have a pain-free, non-invasive way to get rid of those fatty areas that plague you. In a short period of time, using state-of-the-art technologies administered by caring professionals, your stubborn weight loss problems can finally be a thing of the past.
Lipolaser of South Jersey is hosting a charity week Oct. 25-31 to benefit Puppies and More Rescue Organization, a group that rescues dogs from puppy mills in the Midwest and transports them to New Jersey for adoption. A portion of all LipoLaser body contouring treatments during that week will benefit this worthy organization.
LipoLaser of South Jersey is located at 100 W. Old Marlton Pike, Marlton. For more information, call (856) 596-3000 or visit LipoLaserFat.com.
Published (and copyrighted) in Suburban Family Magazine, Volume 4, Issue 8 (October, 2013).
For more info on Suburban Family Magazine, click here.
For information about advertising in Suburban Family Magazine, click here.
To find out where to pick up your copy of Suburban Family Magazine, click here.